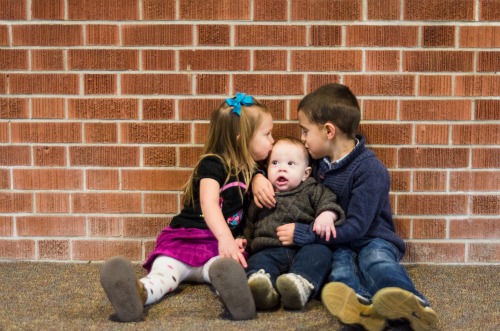 It has been a crazy year for our "little" family…
2012 started out with me being partway through the pregnancy of our third child. Hubs started a job as a flight instructor in Tiny Town, but wasn't making enough to pay the bills. I birthed our babe in the water with candlelight and midwives and groaning. We moved into summertime and then the real craziness began.
We loved the small-town life, but we crunched numbers and ate rice and lentils and finally made the tough call to leave.
So we quit that job, sold off most of our belongings, and moved across the country back to our hometown, hoping for better job prospects. Miracle of miracles, he was hired almost right away as a flight instructor here in the city. (He got the phone call just hours after being interviewed for back-up-plan Starbucks. And with that, my dream of free daily coffee vanished. Insert half-serious pouty face here.)
We decided to move when Canaan was about a week and a half old. We had eight weeks to pack and drive across the country before heading out on a 17-hour road trip for a family wedding.
'Busy summer' would probably be an understatement.
Recovering from birth, moving, being unemployed. Ya know, a few life changes.
Since being here, we've had a six-week stint in my parents' basement, then we've been living at my sister's place while she is in Washington, DC for 6 months. We will be finding our own "permanent" (rental) place to live in just 3 months, and I would be lying if I said I wasn't excited. Some stability and a few roots would be nice right about now.
In the cracks and corners of it all I've been writing. Writing my crunchy and green pursuits, my kitchen adventures and recipes, and my mothering heart. Sharing my life with y'all here. I love it, and I love you, dear readers and friends.
Here's a photo-representation that about sums up how I feel about this whole thing: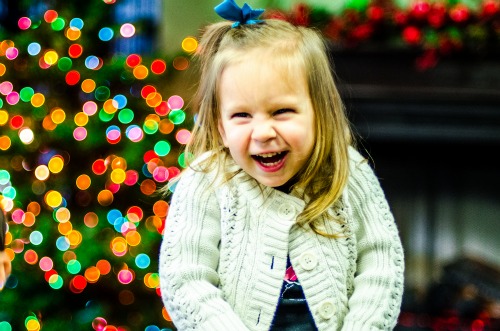 So, ya know – thanks. Seriously, this is awesome. Anyway, here are my "biggest" posts from the past year, according to pageviews:
2012 Top 10:
1. 100 Healthy Snack Ideas :: This post has been re-pinned on Pinterest well over 70,000 times, and continues to be my primary source of traffic by a long shot. Apparently y'all are a snacky bunch.
2. How to Clean Your Whole House Without Nasty Chemicals :: This was a guest post from my friend Kelly at The Complete Guide to Imperfect Homemaking after I gave birth this summer. People are loving this one, and I am loving the idea of so many people switching over to greener, healthier cleaning options!
3. No-Bake Chocolate Coconut Macaroons :: No explanation necessary. Just go make these. Then you'll understand.
4. Homemade Cough & Cold Remedies :: We're in the thick of cold and flu season right now, so these ideas are again being put to good use. I'm also learning more and more about natural & herbal remedies, and I plan to share more here on the blog as I learn.
5. Homemade Cough & Cold Syrup :: This stuff works well… in fact I really need to go make up a batch for us now!
6. Dear Middle-Class America, I Have a Bone to Pick With You :: This one takes the title of "most-commented post of all-time" here at Red & Honey. It was a passionate rant on a subject that apparently struck a chord with a whole lot of people. That was probably my most-nerve-wracking post to publish too, and as it turns out, 99% of the comments were amazingly positive and encouraging. Thank-you for that.
7. Healthy Homemade Granola Bars :: Another thing I need to go and make right now. My kids are kind of in love with these.
8. Healthy Breakfast Soup :: This one is kind of surprising, but it really is quite good. Simple yet enjoyable.
9. Placenta Encapsulation: A Tutorial :: One of my craziest crunchy-mama adventures to date. Also surprisingly popular.
10. 5 Ways to Simplify Christmas :: One of my favourites because of the sentiment behind it. Unfortunately, while the intent of a simpler season was definitely there, I ended up being stressed, hurried, busy, and grumpy after all. This post from one of my beautiful real-life friends from Tiny Town is gorgeous and convicting and wise. You should probably just skip my Simplify Christmas post and head over and read hers instead.

I think all of my family photos from this season of life are going to look like this. Maybe I should just embrace it?
Some Honourable Mentions:
Some of my most favourite posts are not the most popular. In between all of the natural living and eco-friendly talk, I sometimes pour out my heart for things like motherhood and spirituality and womanhood, and while these posts don't get the most hits or get pinned on Pinterest, they are the ones that seem to resonate with people on a deeper level.
In a recent uncharacteristic move, I acquired a habit and actually stuck with it for the first time in my life. I wrote about that in Bed-Headed Woman With Morning Coffee Breath Meets God.
Earlier this year I went away for a night alone and discovered that I wasn't leaving so much as I was coming home, and wrote Living the American Dream: Motherhood Edition. Then more recently I wrote my guts out in Death of a Mother.
At the live FMF writing session at Allume, I remembered that I have a voice and am a separate person from all of the chaos of mothering in The Noise of Living. That one was Lisa-Jo Baker's featured Five Minute Friday that week, which was a huge honour for me. Something I never mentioned here before is that I wrote that post while sitting next to another blogger who wrote this while I wrote my own. Then she read it out loud in front of everyone and it made me cry.
I wrote Girl in Chevron Flats about my nervousness in attending a conference with four hundred other women who were probably better writers, more trendy, and way more confident.
It was a good year. A difficult year in many ways, but I'm choosing to categorize it as good because I grew and changed and loved, and I'll do more of the same for 2013.
I wanted to add in the links of the places I guest-posted for other blogs, but if I'm going to post this before next year (haha, get it?) I need to cut this short, and plan for a Part Deux in a few days or so.
Happy New Year, dear friends. A little musing on Saying Yes to be published later today. Have a great evening celebrating.
How was your 2012?