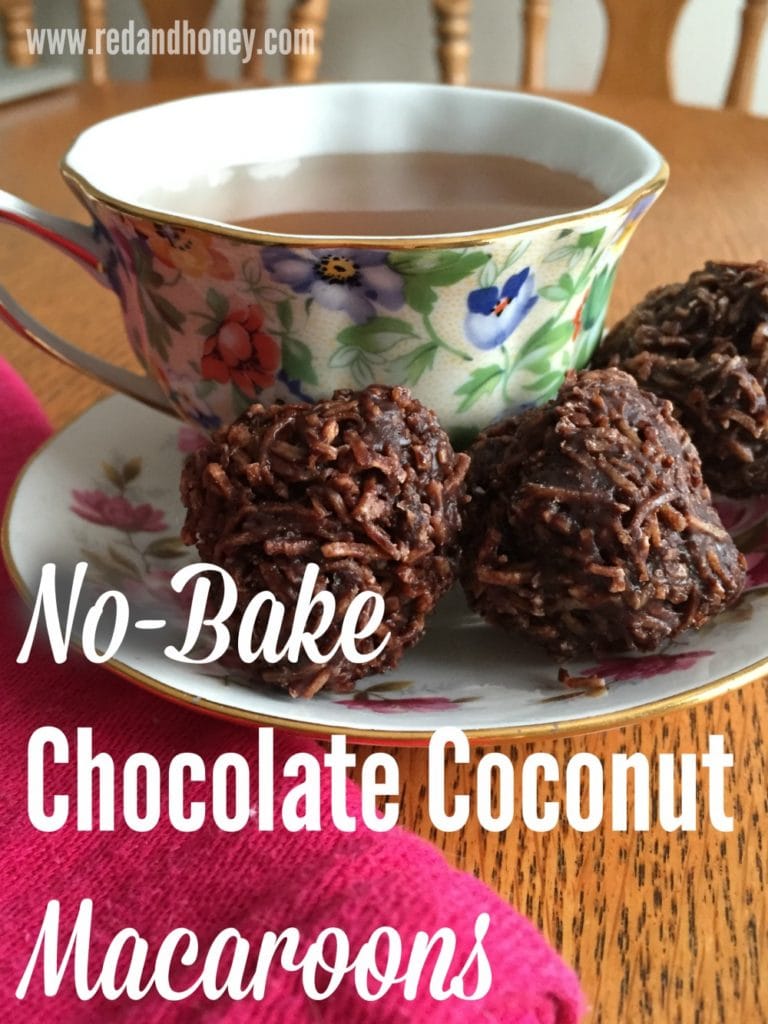 A healthy cookie that tastes like pure decadence? One that doesn't even require baking? Oh, and made with all nourishing and healthy ingredients. Well, hallelujah and glory be – it's a good day.
These little lumps of chocolatey goodness may not look like much, but they are totally amazing.
They have lots of cocoa and honey. Really, how can you go wrong with that combo? I've heard some people call them chocolate frogs, but I grew up with my mom making a different version of these and she called them macaroons.
The beautiful thing is, these are totally grain-free, dairy-free, and refined-sugar-free. They're even made with coconut oil, which is an excellent addition to your regular diet.
Since hubby and I are currently avoiding refined sugar altogether, I made up a batch of these babies this afternoon to satisfy my sweet craving. I only had to eat one and my craving was finished. I've taken them to potlucks several times and no one has any clue they're actually healthy. They're that yummy.
Melt honey on low heat on the stovetop. Mine is lovely local raw honey, so I try to keep the heat as low as possible so as to keep all the beneficial enzymes and such. Add coconut oil, melt all together.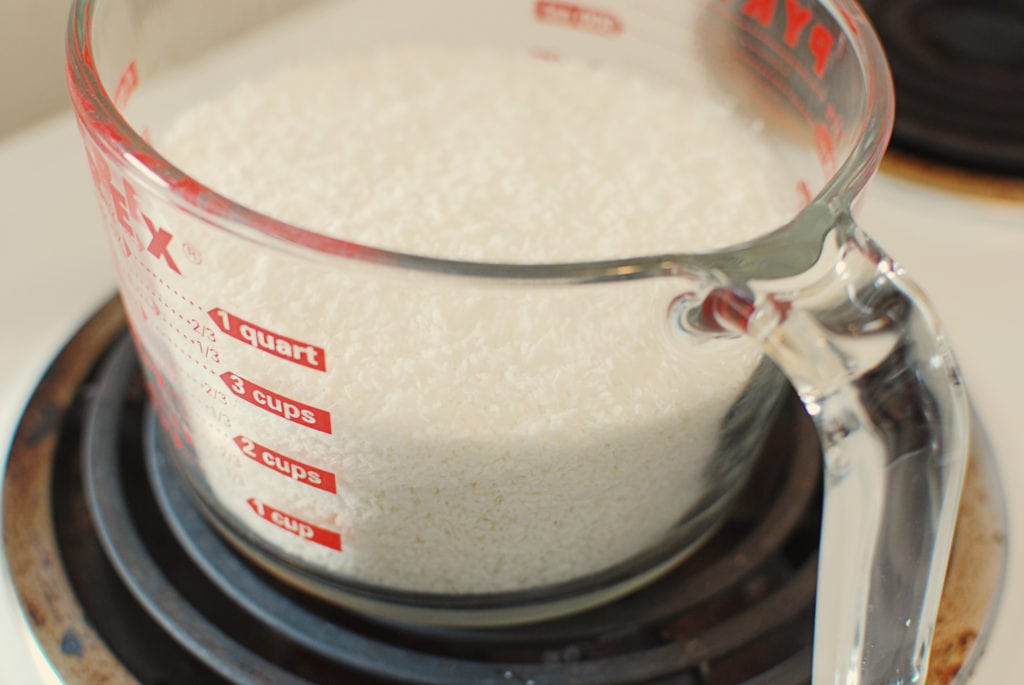 Add flaked coconut and stir. Ignore the fact that the measuring cup is sitting on a burner in this photo. And for heaven's sake, DON'T put things on the burner absentmindedly when it may be hot.
Add salt and vanilla extract. Stir.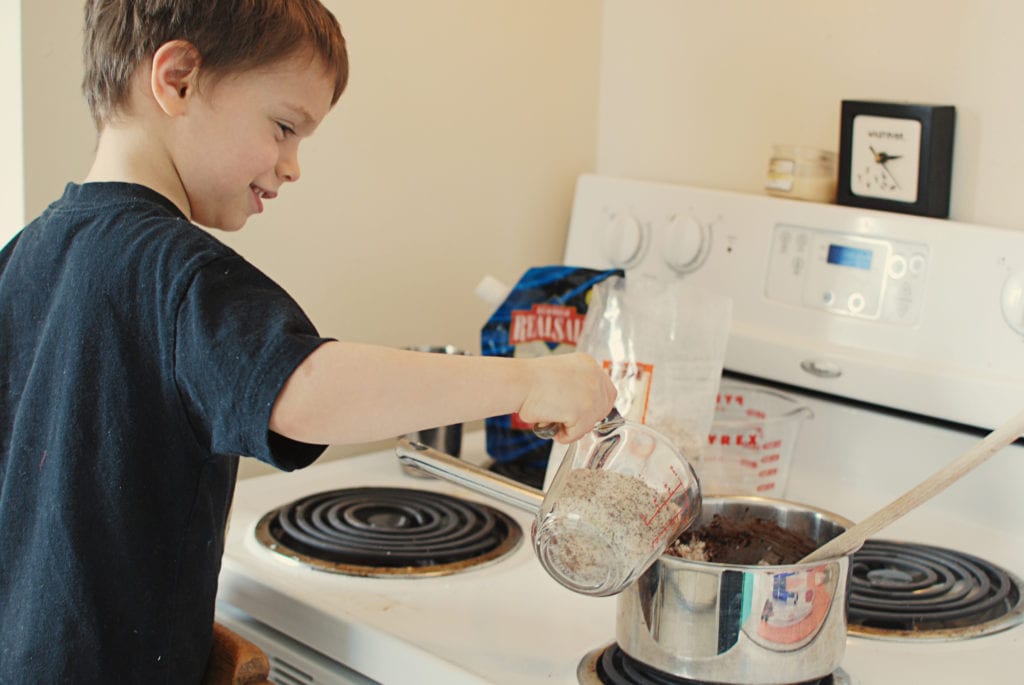 Ask your cute little (but dang, he's getting so big!) helper to pour in the almond meal. By the way, almond meal is eleventy billion times cheaper in the U.S. If you nearly die of shock when you see that it's like $16 for a wee little bag of it in Canada, you can probably just use unsweetened finely ground coconut instead. I haven't tried it, but I don't see why it wouldn't work.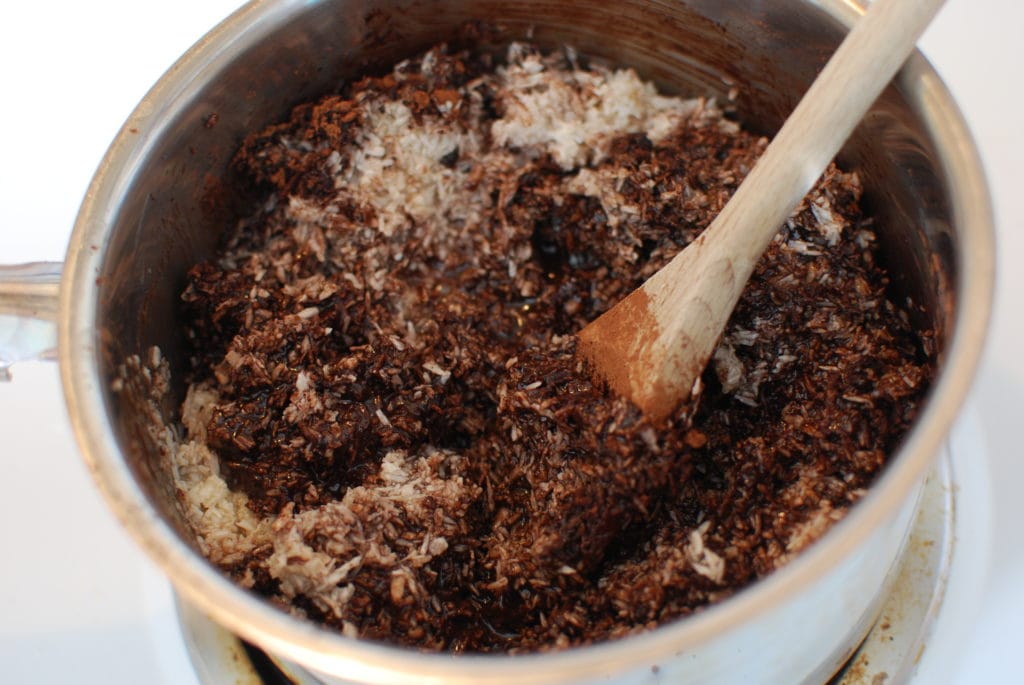 Add in the cocoa, then stir it all together with a wooden spoon. No other kind of spoon will do, obviously.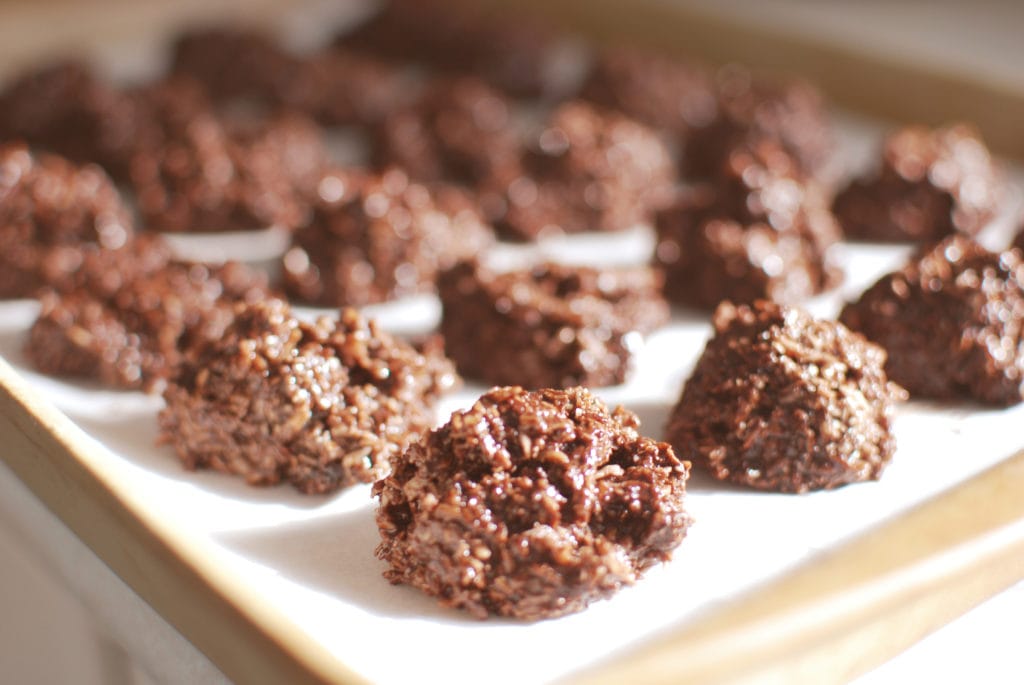 When all of the ingredients are nice and cozy, then drop it by the spoonful onto a cookie sheet (love my stoneware!). I lined mine with parchment paper because I didn't want to have to get out my chisel again in order to get them off the pan. Try not to be jealous of my perfectly shaped blobs. I've had a lot of practice.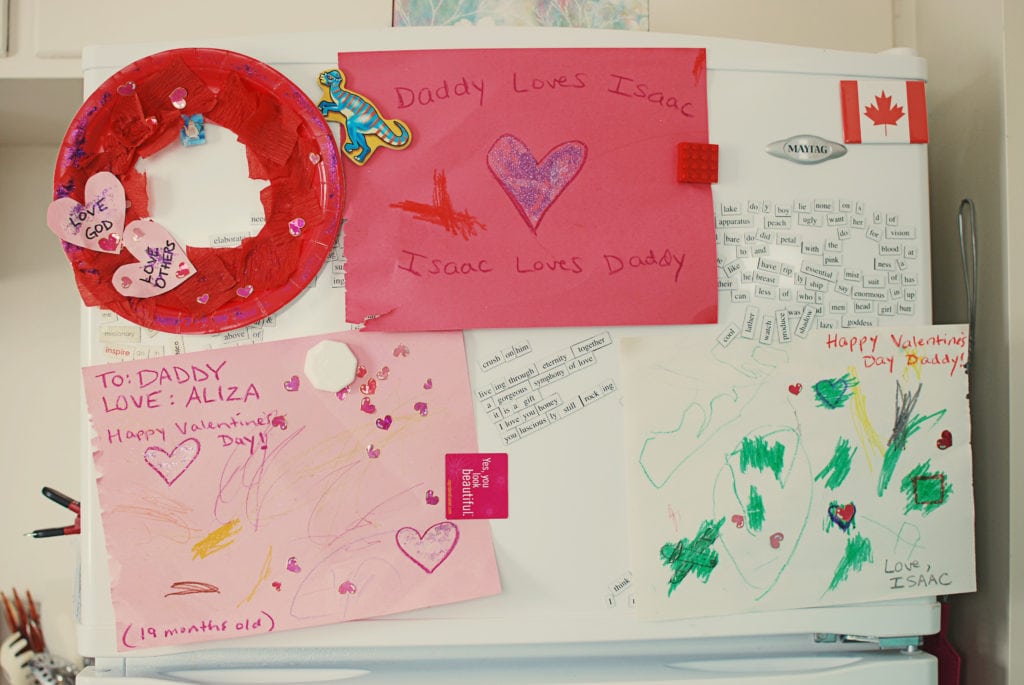 Place them in your freezer for at least 20 minutes, or until they are firm. Here is a picture of my freezer, in case you had trouble with this step. Yours will probably be similar, minus the toddler/preschooler valentine's artwork.
Store in an air-tight container in the fridge. I have no idea if they go bad because we haven't given them enough time to find out. You likely won't either. Enjoy!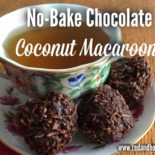 Print Recipe
Chocolate Coconut Macaroons
Ingredients
3/4

cup

honey

1/3

cup

coconut oil

1/2

teaspoon

sea salt

1

tablespoon

real vanilla extract

3.5

cups

unsweetened coconut flakes

2/3

cup

cocoa

1/2

cup

almond meal

could sub more coconut flakes if necessary
Instructions
Melt coconut oil and honey together on low heat on the stovetop.

Add salt and vanilla extract, and stir.

Add flaked coconut and cocoa and combine well.

Add almond meal and stir until everything is well mixed.

Form into golf-ball sized balls and place on parchment paper-covered baking sheet, then freeze for at least 20 minutes, or until firm.

Enjoy!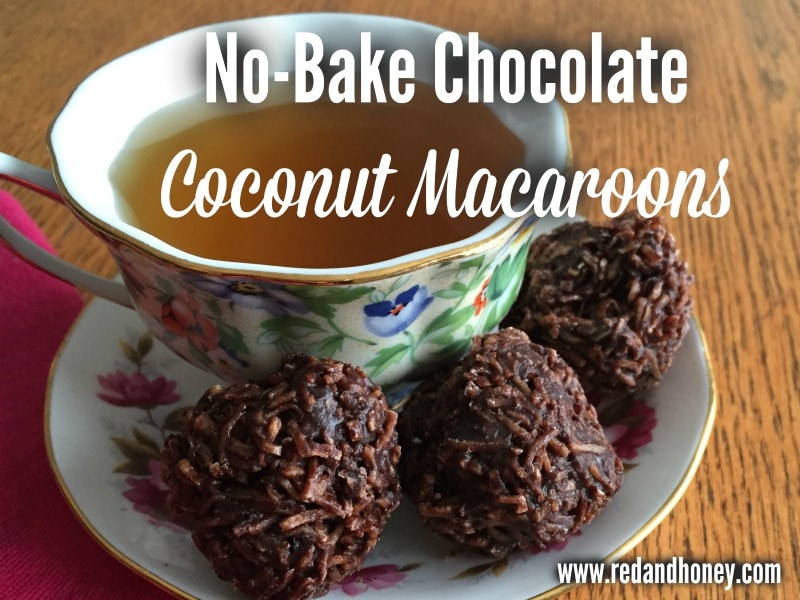 Beth is the creator here at
Red & Honey
. Mom of four, wife of one, and proud redhead. Sushi and tex-mex lover, fan of adventure, books, natural health talk, and pyjamas. INFP and Type 4 enneagram. Allergic to small talk. And, if you haven't figured it out already, #nerd. Read more posts by
Beth
.