This floral-infused iced coffee tastes absolutely incredible and is just what you need to dress up your daily coffee at home. Because you deserve a treat!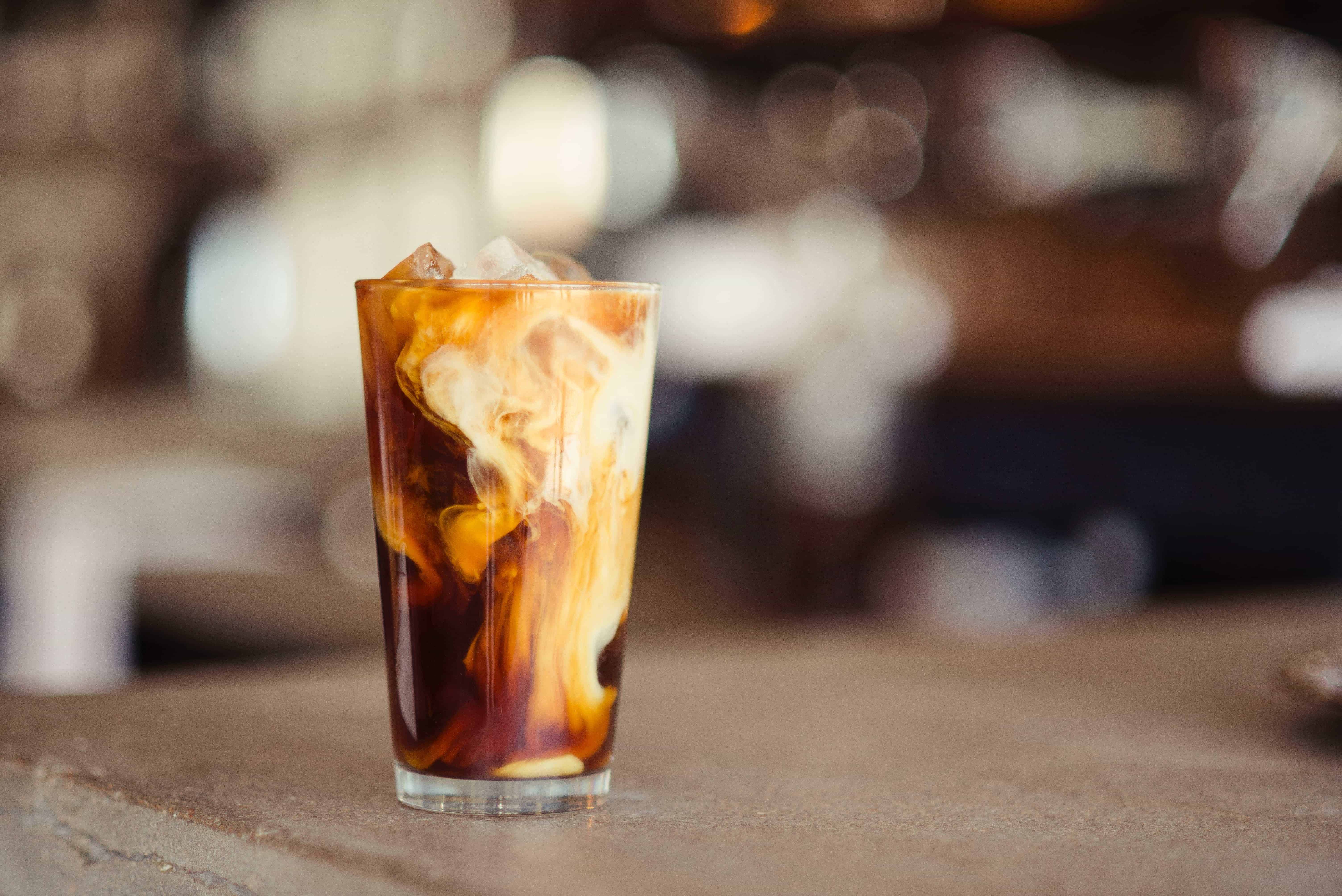 Did you hear about the two big studies which just recently purported that coffee may actually be good for you? They found that more coffee could lead to a longer life.
The research showed that people who drink one cup of coffee a day have a 12 percent lower risk of dying early and that those who drink two or three cups a day have an 18 percent lower risk. One of the studies found that those who drank coffee had a reduced risk of death from heart disease, cancer, stroke, respiratory disease, diabetes, and kidney disease specifically.
While these researchers observed only correlation, not necessarily causation, it is an interesting find nonetheless. I have to admit that I was happy to hear this news!
Drinking coffee is something that I have never really known how I should approach from a health perspective. The nutritional information all over the internet seems to be equally confused and confusing.
Should coffee be considered healthy, detrimental, or just neutral? Is it inflammatory? Or actually, is it anti-inflammatory? Should I limit my coffee consumption? How much is okay before I become addicted to the caffeine?
[Note: there are some situations where people may need/want to forgo coffee for health reasons, like when Beth quit coffee after finding out that it makes adrenal fatigue worse. Always do your own research and apply to your own situation. If you're one of the lucky people who can tolerate coffee just fine, this method is definitely a must-try!]
Because I have not been able to find clear answers to my questions, I simply aim for moderation. And this has now been reinforced for me by these recent studies. Even if coffee is not necessarily beneficial, it certainly appears to at least not be harmful to a healthy lifestyle, generally speaking.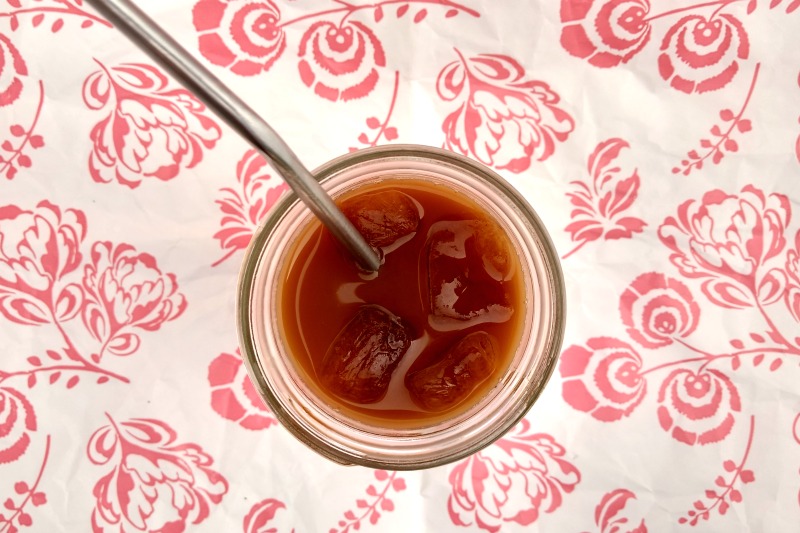 While I am not so dependent that I need coffee every morning to function, I do enjoy it a few times a week as a special drink. Because I consider it something like a treat, I like to dress up my coffee a bit as well.
One of my favourite ways to do this is by adding homemade flower-infused simple syrup!
I promise it is easier and faster than it sounds, and oh-so-tasty!
Here are two recipes for different floral-infused iced coffee simple syrups made with coconut sugar.
I prefer to use coconut sugar in place of white sugar because it is healthier (as far as sugars go). Coconut sugar contains inulin fibre which makes it significantly lower on the glycemic index. It is not as processed as other sugar options, and it actually does contain small amounts of vitamins and nutrients such as zinc, potassium, and vitamin B8.
You can experiment with all sorts of different flowers to make different flavours. Also, these floral simple syrups can be used to uniquely sweeten all sorts of different drinks from lemonade to iced tea to cocktails.
(I bet these would taste absolutely incredible in Red & Honey's Homemade Honey-Sweetened Lemonade!)
My favourite, however, is to use them for floral-infused iced coffee. Here's how:
You don't have to go out to Starbucks or other coffee shops to get a special coffee treat. Making your own floral-infused iced coffee is a simple and less costly way to get your fix!
Plus, you are in control of the ingredients, so you can make healthier alterations, like coconut sugar, as well as adjust to your preferences.
Floral-infused iced coffee is a dreamy, refreshing treat that tastes like summer. Enjoy!