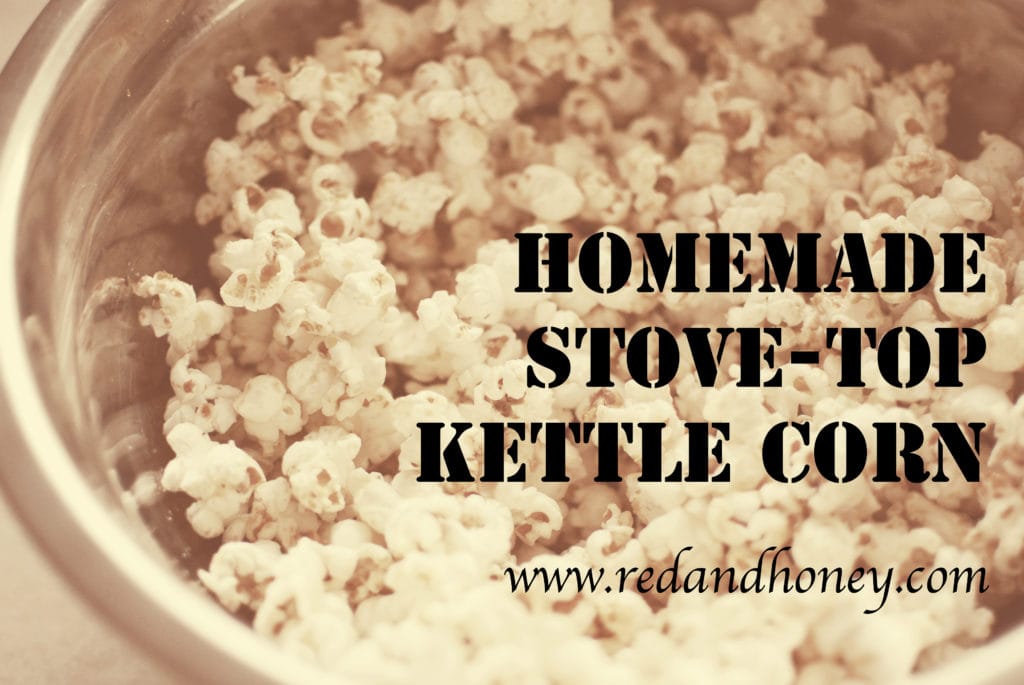 Air-popped popcorn is a healthy snack in moderation. It's a grain (which we minimize in our house), but when drenched in butter and real sea salt it can be made a little healthier, and it can help satisfy those munchy cravings that so many of us get. At our house we love regular air-popped corn with lots of salt and butter, but this recipe kicks it up a notch with the sweet and salty combo, and really seems indulgent. The ingredients are pretty awesome though – coconut oil is one of the healthiest fats out there, and maple syrup is an excellent choice of sweetener. Real sea salt is totally good for you as well, as long as your diet is not over-saturated with processed junk containing refined sodium.
Make this kettle corn after the kids are in bed and enjoy!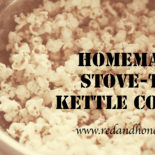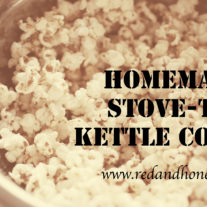 Print Recipe
Homemade Stove-Top Kettle Corn
Ingredients
1/2

cup

popcorn kernels

coconut oil

enough to cover the bottom of the pot

1/8

cup

maple syrup

real sea salt
Instructions
Heat oil in pan on medium, add a couple of kernels.

When they start to pop, add the rest of the kernels.

Keep the pot moving (actual vigorous shaking back on forth over the burner) so they don't burn.

As soon as those kernels start to pop, add the maple syrup and shake it all in.

When the kernels are all popped, dump the popcorn out into a bowl, add salt, and stir it up.

Make sure to sneak a few handfuls before serving, 'cuz this stuff doesn't last long!
Beth is the creator here at
Red & Honey
. Mom of four, wife of one, and proud redhead. Sushi and tex-mex lover, fan of adventure, books, natural health talk, and pyjamas. INFP and Type 4 enneagram. Allergic to small talk. And, if you haven't figured it out already, #nerd. Read more posts by
Beth
.