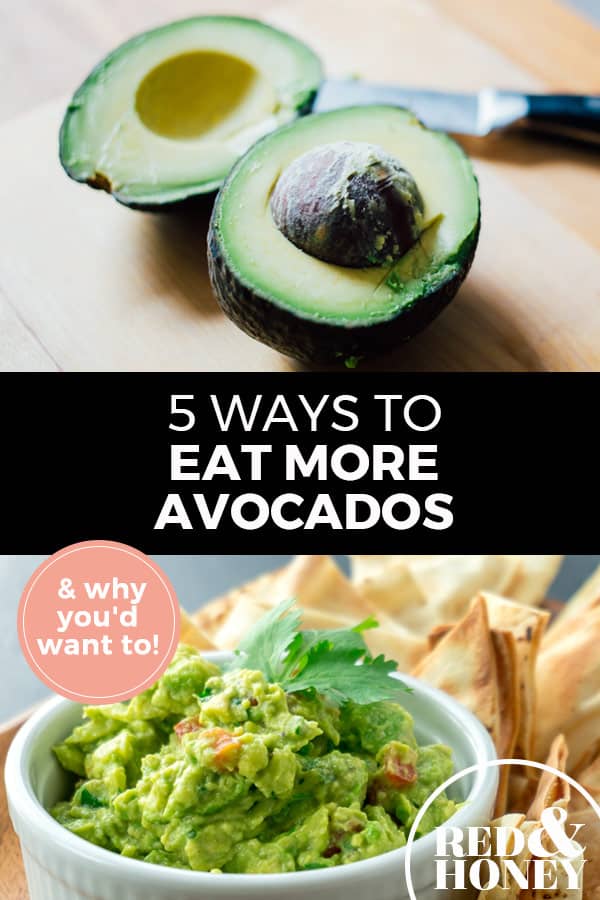 Post by contributor Christie Warren of Fruitful Fellowship
Life can be pretty ironic. No, I'm not going to break out into an Alanis Morissette song, don't worry!
But, I do find it amusing that say, one can slip and fall on a piece of ice, and then use the same hazard to ease the pain of an injury. Or to be a faithful nighthawk for years, and then have children who demand a "rise and shine" before
6am.
Another ridiculous irony in my life is that I spent a good part of my childhood living on an avocado farm in South Africa and I despised the fruit. Now, years later, I'm here in Canada trying to find one that costs less than a $1 each because they complete me.
Ok, that's a little dramatic, but they are seriously one of the most diverse and delicious foods. They can be great at breakfast, lunch, supper and even as a snack. And they are jam-packed with nutrients, fiber and
healthy fats
. Win win!
Here are the nutrients included in a single 100g serving (source):
Vitamin K: 26% of the RDA.
Folate: 20% of the RDA.
Vitamin C: 17% of the RDA.
Potassium: 14% of the RDA.
Vitamin B5: 14% of the RDA.
Vitamin B6: 13% of the RDA.
Vitamin E: 10% of the RDA.
Then it contains small amounts of Magnesium, Manganese, Copper, Iron, Zinc, Phosphorous, Vitamin A, B1 (Thiamine), B2 (Riboflavin) and B3 (Niacin).
Avocados have more potassium than bananas, are high in heart-healthy fats and anti-oxidants, have a good dose of fiber, and are helpful for increasing the amount of nutrients your body can use in other foods.
Not only are they super healthy, but they make other foods even healthier for your body, too!
They're also linked to lowering inflammation in the body (and have been linked to decreasing symptoms of arthritis. source.)
So given all of the major health benefits of this delicious little superfood, I thought I'd put together a little list of some of the easiest things to do with avocados.
1. The classic guacamole
I made a simple one with mashed avo, a squirt of fresh lemon juice and some sea salt and pepper. Today I threw it on some cucumber slices and the kids and I really enjoyed it, but you can obviously pair it with crackers, chips, on toast, or with other veggies.
2. A soup topping
I've added this onto Mexican-style soups, but one of my favourites is when it's mixed into a roasted red pepper soup. Yum!
3. Sandwich filler
Bacon. Spinach. Goat's Cheese. Avocado. Enough said.
4. With breakfast
This may not be your first thought when you purchase avocados, but let me tell you, you need to add this to your home-cooked breakfast platter. Even just scrambled eggs with a side of avocado and fried tomato and onion is the best!

5. Salad. duh.
Ok, pretty much any salad is enriched by the addition of avocado, but I especially like it added into a taco salad.
As a freebie for making it through my list, I'm gonna add this note… the absolute easiest way to enjoy an avocado is to simply eat it by itself, with a spoon and possibly your favourite dressing/olive oil.
How do you eat your avocado?