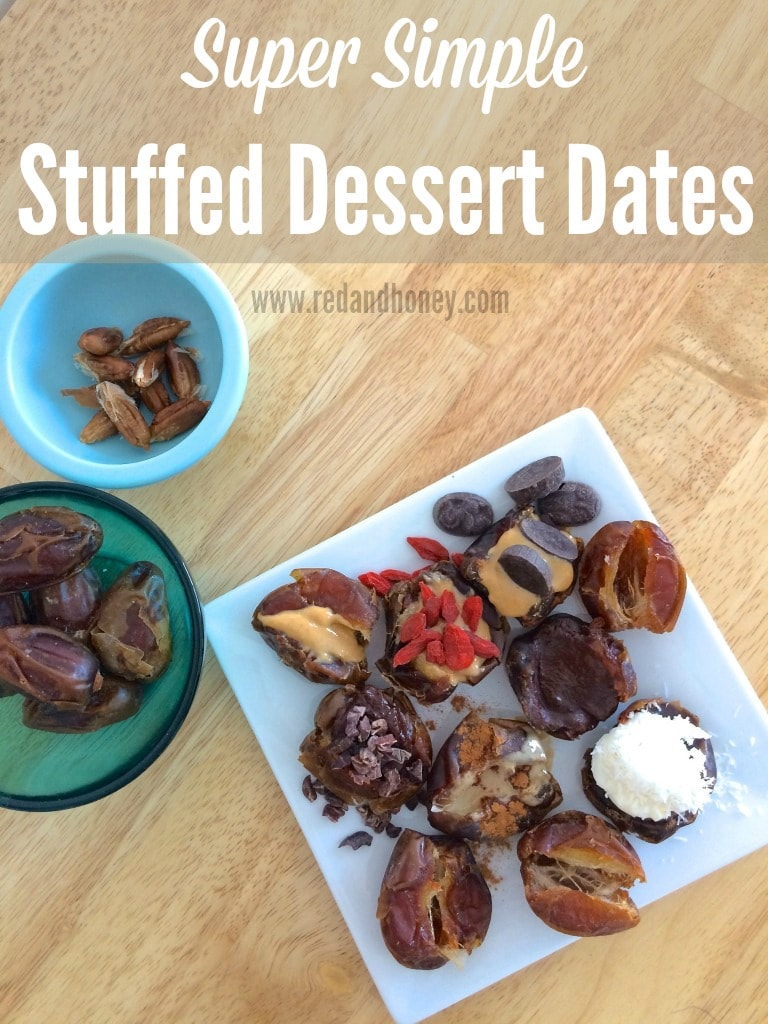 These stuffed medjool dates are one of my go-to desserts. When I went gluten-free and dairy-free back in 2006 due to health issues (
read my story
), I knew I had to think of some quick and easy options that would satisfy my sweet tooth at any time. Stuffed dates are the 
perfect, 
speedy, no-bake, one-bite treats!
So when I don't have 
my favorite blueberry muffins
 or 
cocoa caramel bars
 on hand, or just want something quick, I take out a date, pull it apart, and stuff it with scrumptious spreads and toppings. Literally takes 30 seconds. And it's oh-so-de-lish.
You could also call these an anytime treat, they don't have to be saved 'til dessert! I love eating dates with cacao nibs for an on-the-go snack or when I need a bit of an energy boost.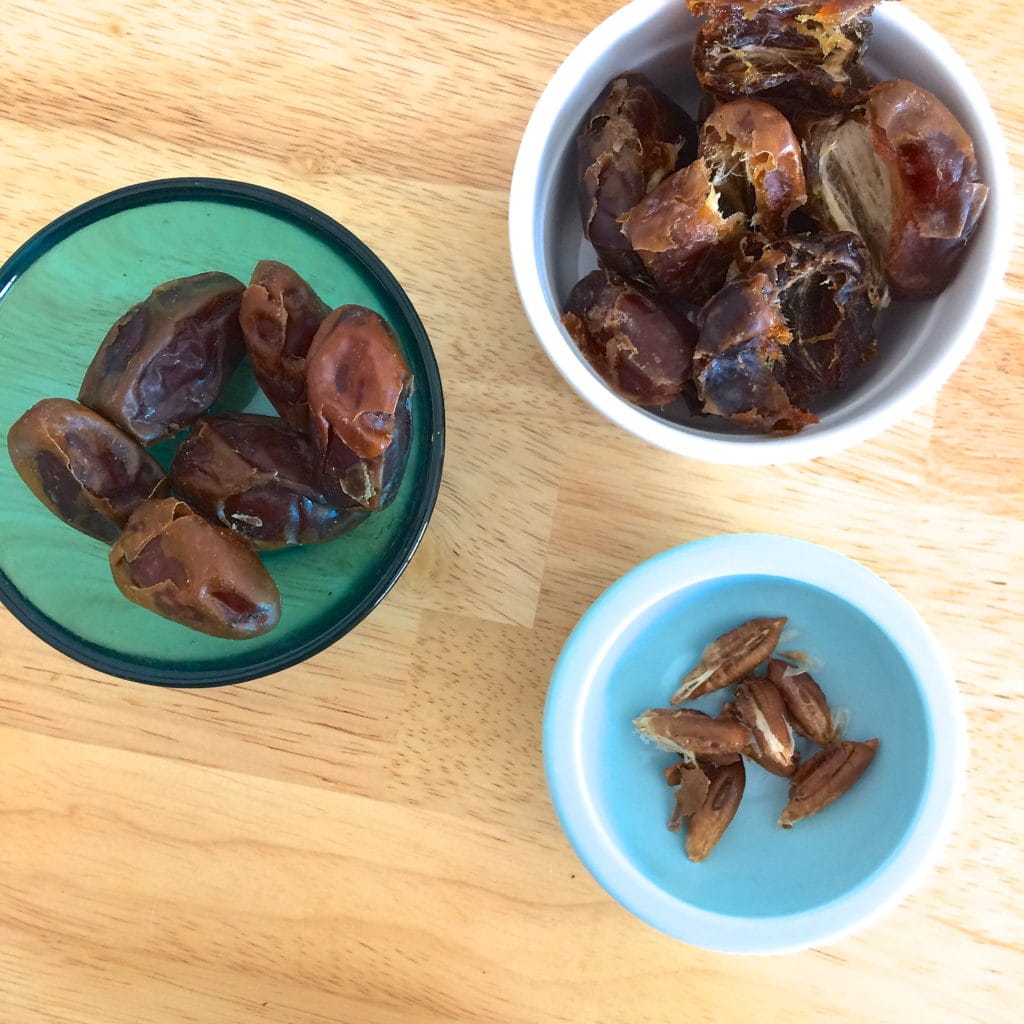 They're naturally sweet (so you don't have to add sweetener), but also low on the glycemic scale and a good source of fiber – as well as being high in antioxidants, and vitamins and minerals. And, they're a simple gluten-free, dairy-free, vegan, and paleo dessert for anyone on a special diet.
They melt in your mouth.
But, here's the trick – your medjool dates need to be soft and super plump. Use the plumpest of the plump. If they're too dry or hard as a rock, they will not be good. Trust me.
So, here's where you get to have fun! The sky is the limit with fun, tasty flavor combinations.
I've put some recommended combos below as well – these are my favorite combos – let me know what you think!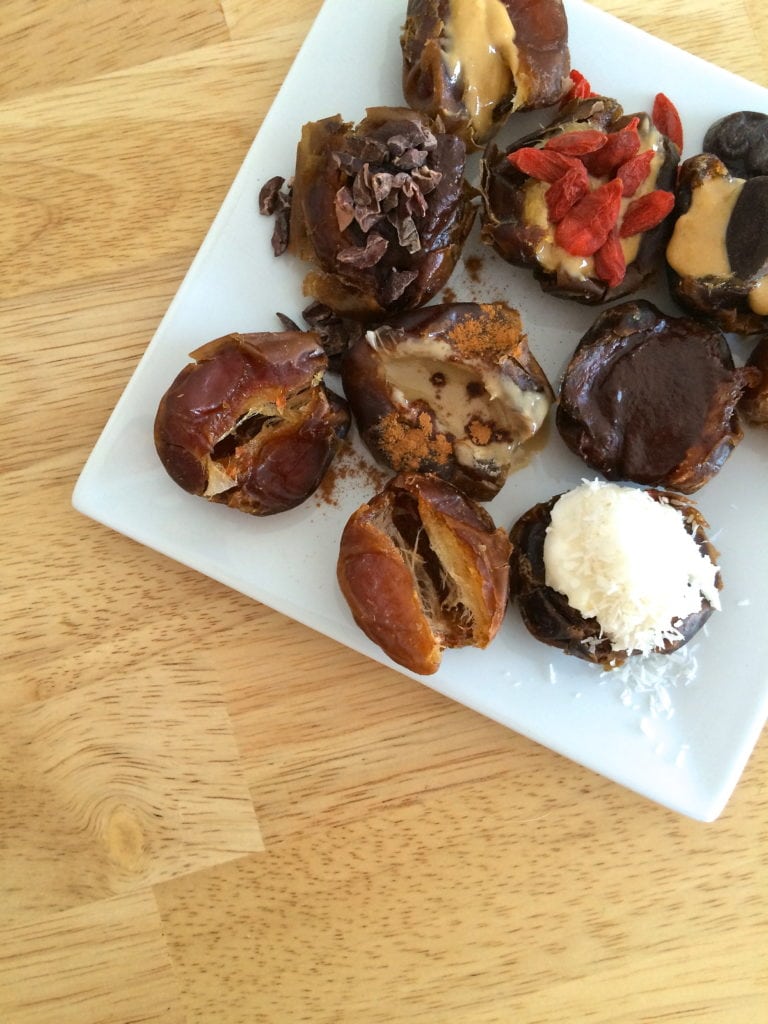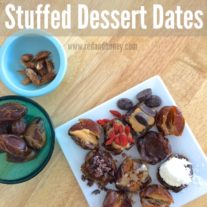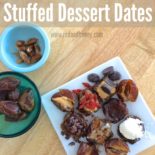 Print Recipe
Super Simple Stuffed Dessert Dates
Stuffed dates are the perfect, speedy, no-bake, one-bite treats! A quick and easy options to satisfy a sweet tooth at any time.
Ingredients
Spreads
Chocolate Mousse

Made to Glow Healthy Chocolate Frosting

Almond Butter, coconut butter, peanut butter, cashew butter (or other nut or seed butter)

Tahini

Nutella

Goat Cheese
Toppings
Chocolate chips

Chunks of dark chocolate

Cacao nibs or these 99% dark chocolate critters**

Goji Berries or mulberries

Pecans, walnuts, almonds

Cinnamon or ginger or candied ginger

Granola

Shredded coconut

Hemp seeds or chia seeds

Red pepper flakes

Himalayan sea salt
Instructions
Take a medjool date, slice it down the middle or pull it apart, and remove the pit so it makes a little pouch.

Add a dollop of your spread of choice.

Sprinkle with your topping.

Enjoy and repeat. Try new spread and topping combos and report back with your favorites!
Notes
Nutritional info will vary. The numbers calculated are for one date, 1.5 tsp of almond butter and a sprinkle of shredded coconut.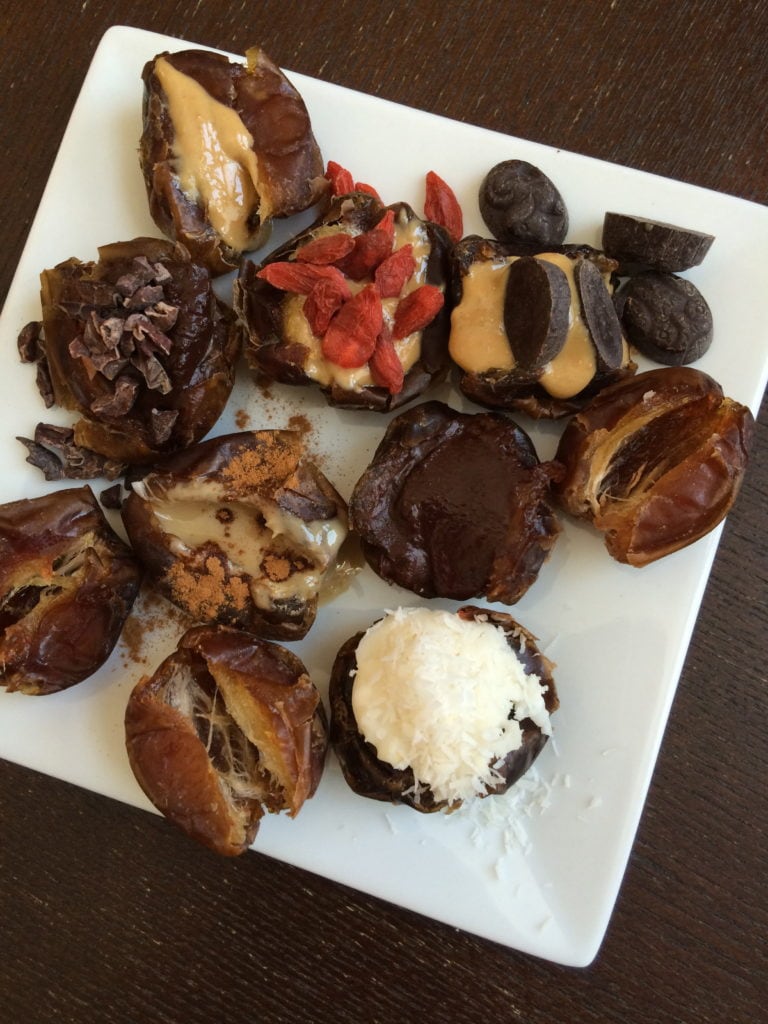 Here are some of my tried-and-true combinations to inspire you to think of your own creations:
Cashew or peanut butter with cinnamon… tastes like a cinnamon roll!
Peanut butter with chocolate chips
Chocolate mousse with himalayan salt
Chocolate mousse with orange zest
Coconut butter with goji berries
And here are a few more examples!
Enjoy!
What flavor combination are you looking forward to trying?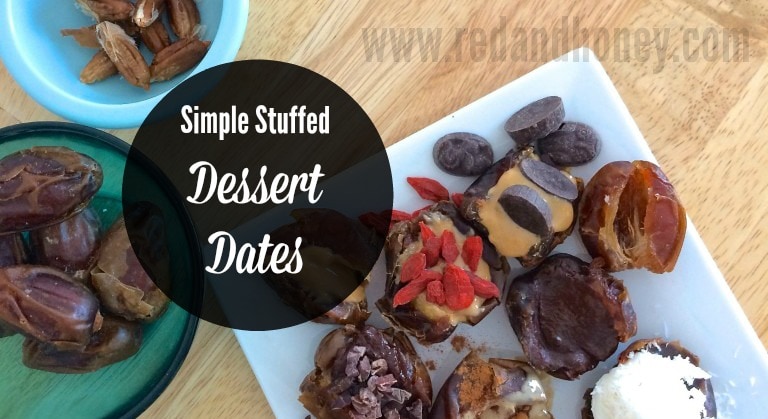 Alexandra Maul, MPH is a health educator, writer, and coach. After experiencing debilitating chronic health issues and learning how to heal, she created
Made to Glow
, an interactive community and healthy living guide that educates and inspires others around healthy eating, self-care practices, and non-toxic living. Alex is passionate about empowering others to feel their best, and loves to share kitchen tips, naturally gluten-free and dairy-free recipes, relaxation and fitness suggestions, and ways to live lean, clean, and green. Connect with Alex on
Facebook
,
Instagram
,
Twitter
, and
Pinterest
.
When we feel whole, balanced, and healthy, we radiate from the inside out. We are all made to glow!
Latest posts by Alexandra Maul (see all)