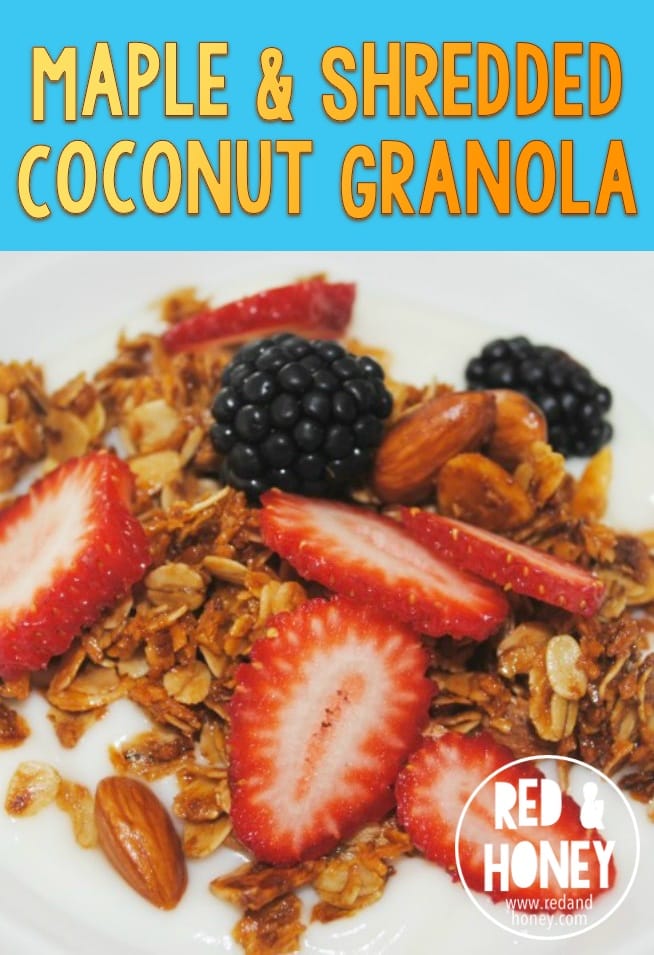 Post by contributor, Christie
So I have to admit a few things to you up front. First, I tend to garner base recipes (usually from pinterest-yay!) and then make them my own.
Second, I am horrible at following instructions when it comes to cooking and baking (it must be latent rebellion, since I was a fairly drama-free teenager). So, when you put those two confessions together, you are met with fairly unique (albeit murky measurement) recipe posts.
But isn't that part of the fun? Getting creative in the kitchen?
That being said, this one is thankfully a no-brainer and pretty hard to mess up.
I shared the basic recipe on my blog, inspired by Imperfect Homemaker's recipe, but thought I would play around with it this time. And the beauty of this is its diversity. You start with six basic and wholesome ingredients, and customize as desired!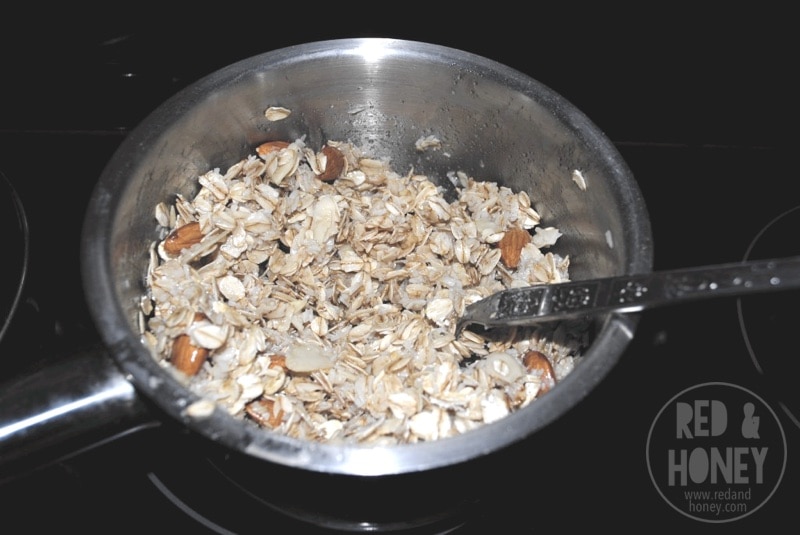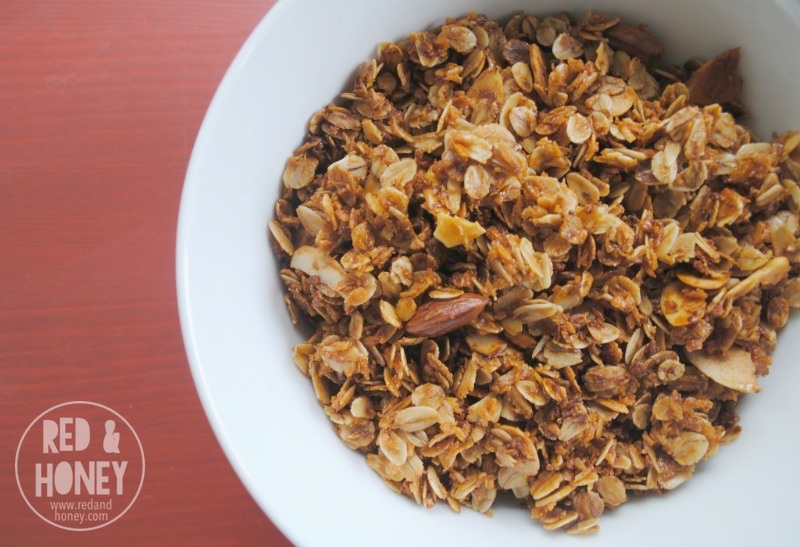 Maple and Shredded Coconut Granola
Ingredients
1 /4 cup coconut oil
1 /3 cup honey
2 T (or more) maple syrup (I just scored some from our local farmer's market!)
3 cups oats
1 cup roasted almonds (sliced, slivered, or whole)
½ cup unsweetened shredded coconut
Instructions
Melt the coconut oil in a pot and add honey and maple syrup.
Add oats, almonds and coconut.
Stir.
Spread a thin layer on baking sheet (lined with parchment paper).
Bake at 300F for 12 minutes or longer if you like it crunchier like me.
You can add any number of other dried fruits/nuts/etc. I usually spoon a hearty amount onto a bowl of yogurt and add some fruit. It would probably pair quite nicely with this
Honey Sweetened Almond Poppy Seed Yoghurt
.
My kiddos and husband are huge fans too, so we often enjoy afternoon parfaits together. I hope you will too!
_______________________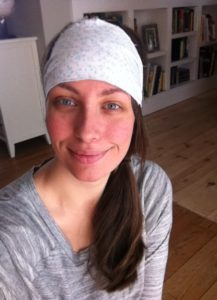 Christie Warren is a Jesus pursuer and at-home missionary to an inspiring hubby and three wild and beautiful little ones. She spends her days caring for these precious lives, seeking creative outlets like writing, leading worship, crafting, food prep (yes, she usually considers this a creative outlet) and much more. She is learning to "replace carpe diem with carpe Deum" (C. Weber), so that she can grasp the Lord in the midst of every wonderfully messy day. Connect with Christie on Facebook, Pinterest, and her blog.
Beth is the creator here at
Red & Honey
. Mom of (almost) four, wife of one, and proud redhead. Sushi and tex-mex lover, fan of adventure, books, natural health talk, and pyjamas. INFP and Type 4 enneagram. Allergic to small talk. And, if you haven't figured it out already, #nerd. Read more posts by
Beth
.