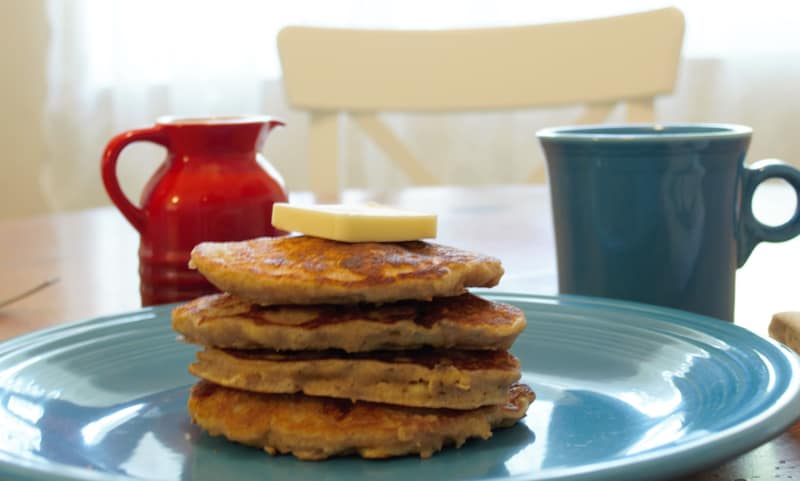 By Contributing Writer, Erin Long
My ideal morning does not include my kids bringing me a tray filled with delicious breakfast goodies (like oatmeal banana pancakes) that I can eat before my feet even touch the floor.
No, my ideal is making pancakes for my family.
You see, I love pancakes. As in, guys, I LOVE pancakes!
And even though I'm in no way a morning person my absolute favorite thing to do very first thing is make a batch of fluffy, syrup covered circles of deliciousness.
For me, making pancakes is cathartic. I can go through the simple and familiar motions of adding milk and eggs to flour and baking powder and then pouring batter onto a hot skillet as my brain slowly and gently wakes up. By the time all the pancakes are cooked I'm ready to face my day and three young children.
Bliss, I'm telling you, pure bliss.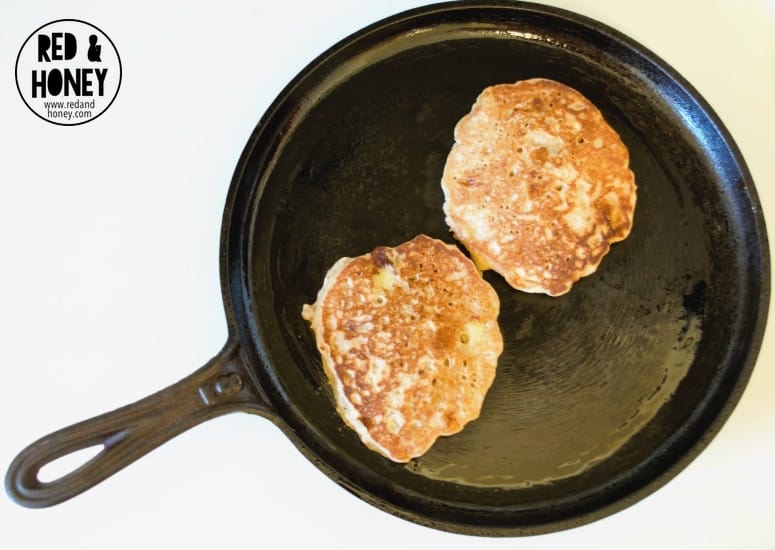 But my love for pancakes extends beyond just making them. They're one of my favorite foods. And it all started with these banana oatmeal pancakes.
I remember as a child crowding around the electric skillet placed on the table in great anticipation as these perfect pancakes turned golden brown before our eyes. We even got to pour syrup out of a bottle shaped like a woman wearing an apron!
I carried this family recipe with me into adulthood but some changes needed to be made. I subbed out all non-real food ingredients and replaced them with nutrient dense ones. And I got rid of the sugar. Not only because it's not good for us but also because who needs sugar INSIDE their pancake? Everyone covers them with syrup or some other topping so what's the point? I just don't get it.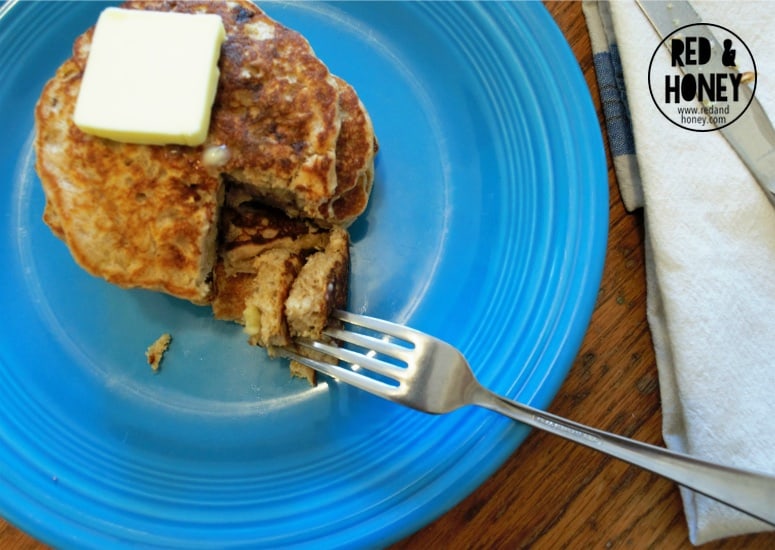 The bananas and oatmeal in these pancakes make them so satisfying they won't leave you hungry before lunch. And they freeze so well that when you reheat them they taste like they're fresh off the skillet. So do yourself a favor and make a double batch. That way the morning you make them will be blissful, and so will many mornings after!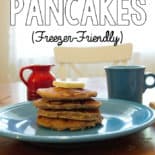 Print Recipe
Banana Oatmeal Power Pancakes
Ingredients
1/4

cup

butter

melted

1 1/2

cup

whole wheat flour

could be subbed with a gluten-free all-purpose blend

2

teaspoons

aluminium-free baking powder

1/2

teaspoon

real salt

1 1/2

cup

rolled Oats

or other oatmeal

2

eggs

2

cups

milk

any kind

2

bananas

mashed
Instructions
Melt butter and set aside to cool

Combine flour, baking powder, salt and oatmeal in a large mixing bowl and stir well

Combine cooled butter, milk, eggs and mashed banana in another bowl

Mix wet ingredients into dry ingredients and stir until just combined. There should be some lumps

Cook pancakes in a medium-high skillet until golden brown. Flip and cook until golden brown on other side.

If you plan to freeze leftovers, cool pancakes completely on a cooling rack and place layers of wax paper in between pancakes so they don't stick together.
Pin this for later: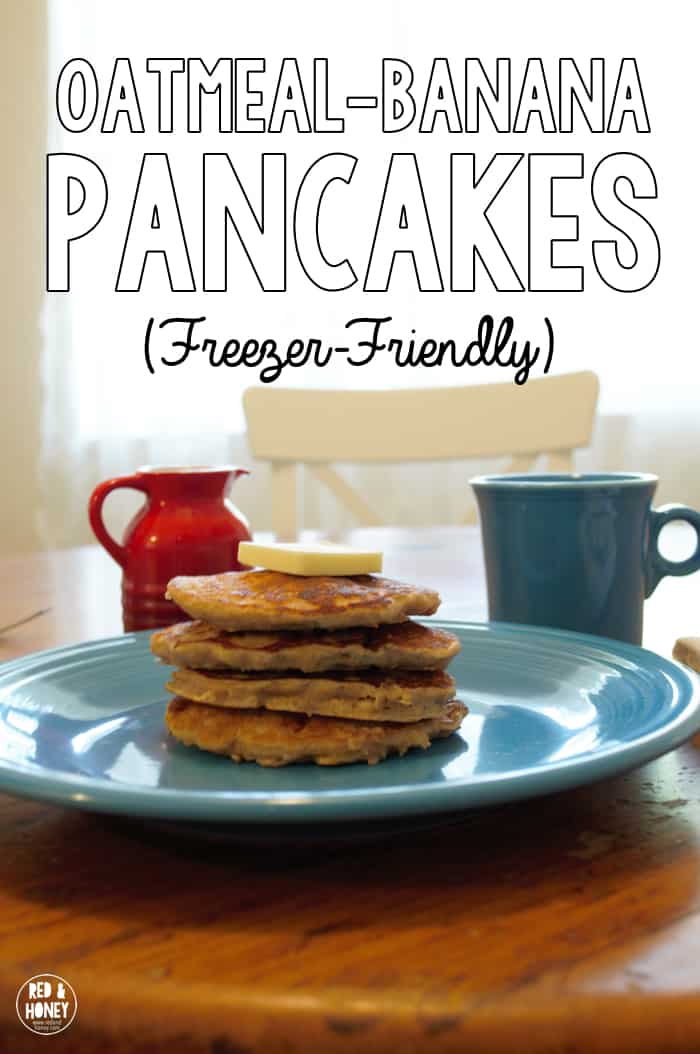 I'm Erin. I love new places, good food and all people. I like to be different but not stand out and I'm happiest when drinking a cup of tea with my husband, Ryan. Together we have lived in three countries: Canada (twice, on opposite sides), US (Oregon) and Hungary (not Budapest). We are out to prove that getting married and having children does not mean 'settling down'. I thrive on adventure and bettering myself.
Latest posts by Erin Long (see all)