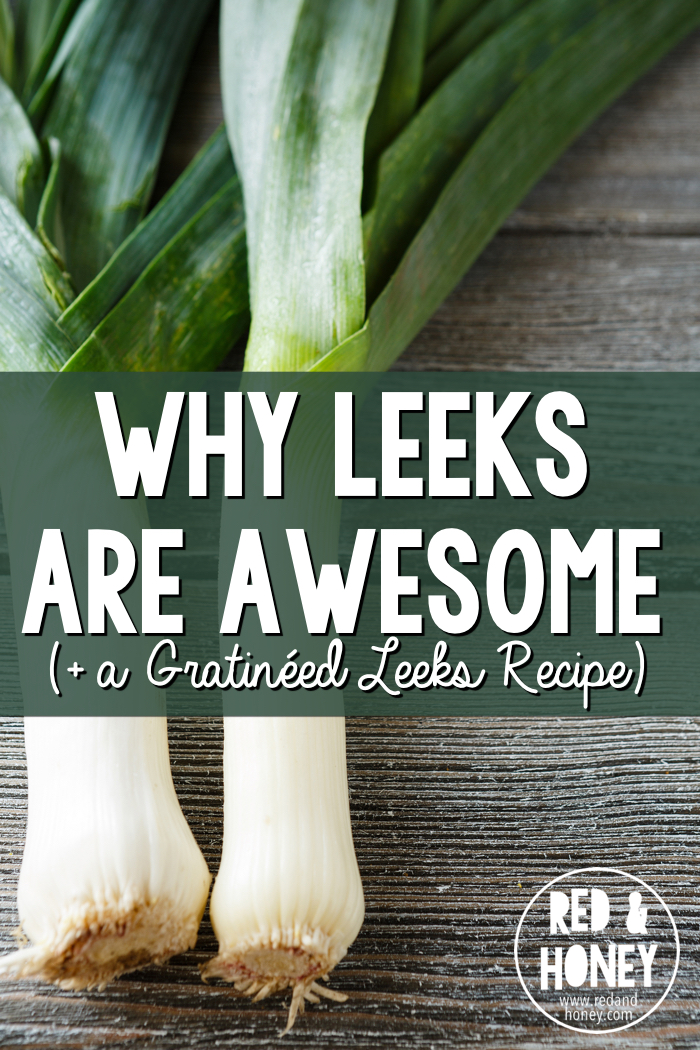 Four years ago, I'm not sure I could have even told you what a leek was. Today, they are one of my absolute favourite fall crops, alongside their better-known counterparts, pumpkins and winter squash.
I started to really appreciate leeks when I began to strive towards more local (and thus seasonal) eating. Thanks to Barbara Kingsolver, I have become convinced that eating locally is a key element in creating a healthier planet and food system.
Seasonal eating also makes food more fun and exciting (and not to mention delicious), in my opinion. Fresh strawberries are more magical because I can only indulge in them a few weeks out of the year. Same with asparagus.
Part of what makes leeks so special is that they're only available locally after everything else is pretty much done. Aside from a few carrots and cabbages, the rest of the garden is more or less barren by late October. Ah, but leeks. They're finally just reaching their peak, and can remain standing in their neat little rows until mid-December, waiting to be pulled and enjoyed in a warm soup.
Leeks have an unusually long growing season, meaning you can't grow them in succession crops the way you can with, say, beets or green beans. They need the whole spring, summer and fall to mature. This is a once-a-year deal.
They also don't store well long-term. There's no great way to preserve them (except to chop, sauté, and freeze them in little baggies). Once they're out of the ground, you only have a few days (or weeks at best) to use them.
So they're a special treat. And lucky for you, if you're in the northern part of the Northern Hemisphere, NOW is the time to enjoy them! (We just pulled some of the last ones out of the ground last night. Especially if you're further south, you might have a little more time). If you try buying (imported) leeks any other time of year, they cost up to $3 a bundle here in Ontario. Jeepers!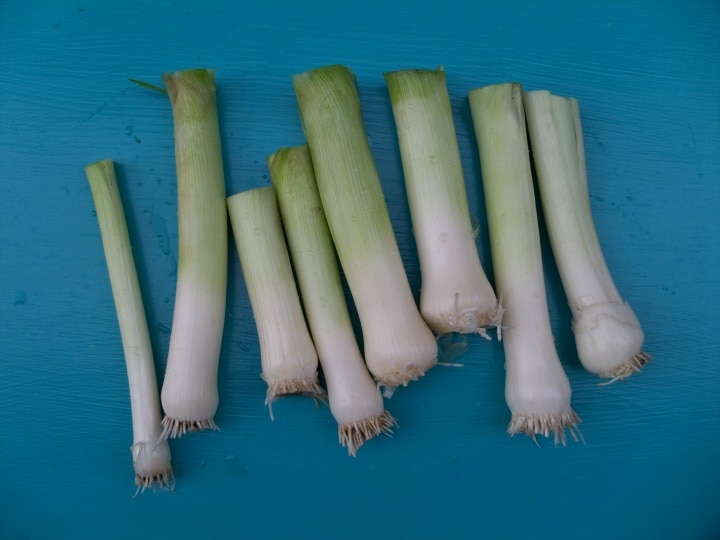 Not only are leeks special because they're elusive, but they're downright delectable. Below I'm going to share the first recipe that totally won me over (with another to follow tomorrow).
They're in the same family as onions, but they have a milder, subtler flavor, and an extraordinary texture. They're also packed with nutrients. Heaps of vitamins (K, A, C, B, folate – you name it), plus manganese, and many of the same health benefits as their allium cousins, onions and garlic. (Check out the details here.)
Have I got you convinced to give them a try? Allow me to share two of my favourite leek recipes that are guaranteed to convert the leek skeptic — one today, and a second one tomorrow.
First: gratineed leeks, which I discovered a few years ago thanks to Donielle. It's a perfect way to first try this delicious vegetable. Braising makes the leeks super-tender; following that with a quick broil makes the tops golden and crispy. And cheese makes everything wonderful. Mmmm.
(Recipe adapted from Natural Fertility and Wellness)
Gratineed Leeks
Ingredients
6 large leeks
½ cup chicken stock (or lightly salted water)
salt and pepper (to taste)
½ cup aged cheddar (shredded)
¼ cup parmesan (shredded)
2 tablespoons cold butter (cut into little cubes)
Instructions
Preheat oven to 350.
Wash leeks carefully to remove any sand. Slice in half lengthwise, and lay them cut-side-up in a large glass dish.
Pour stock over them, and sprinkle with salt and pepper. Cover with foil or a cookie sheet.
Bake at 350 for about 30 minutes, or until leeks are softened. Remove dish from oven and turn on the broiler.
Sprinkle cheeses over top of the leeks, followed by butter. Place under the hot broiler until the top is golden and bubbly.
Have you ever used leeks in your kitchen?
And if you're really dying for more delicious leek ideas, check out my Mushroom and Leek Pot Pie.
Kathleen is an overeducated stay-at-home mom and homesteader wannabe, living and seeking Jesus' backwards Kingdom in Ontario with her husband and two-year-old daughter. She's a recent brewer of kombucha, goes barefoot eight months out of the year, and owns a disconcerting number of garden gnomes. Read more posts by
Kathleen
.
Latest posts by Kathleen Quiring (see all)