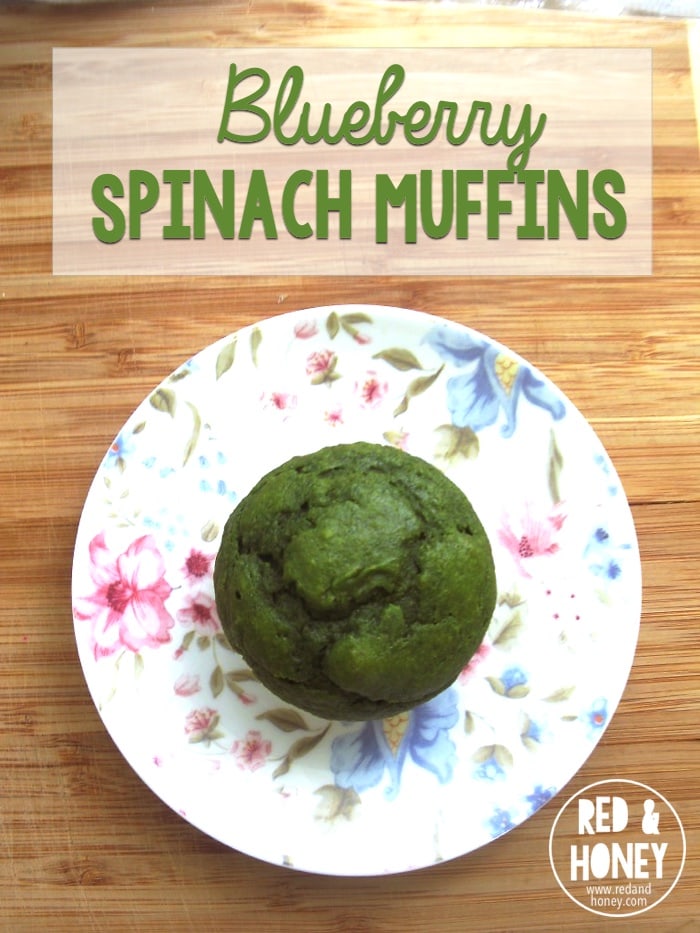 Contributor post by Erin Long of Home & Grace
Veggies. I will go to great lengths to get them into my kids, especially for breakfast.
I pretty much feel like Super Mom if I can get a serving of vegetables into my kids' tummies before 9 am. Seriously, what more do I need to do with my day? MY KIDS ATE VEGETABLES FOR BREAKFAST!
Smoothies are a natural stand-by and adding veggies to scrambled eggs is a classic. But sometimes I want variety. Something familiar enough that the kids won't turn their noses up at but still packs a veggie punch.
Enter the Blueberry Spinach Muffin.
These blueberry spinach muffins became an instant favorite in our house.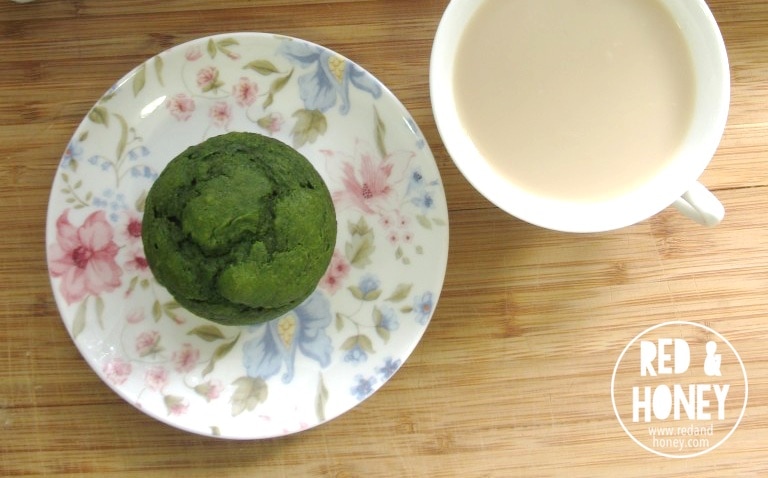 They're sweet enough to keep the kids coming back for more and made with awesome ingredients that make me want to keep handing them out. They're even good without the blueberries!
These muffins have so much going for them: they're egg-free, sweetened with honey, just as good when made dairy-free, packed with veggies, are freezer friendly, whip up in a jiffy and keep well on the counter.
They're great slathered with butter and served along with eggs for an all-around fantastic breakfast. Or packed along on an outing for a snack.
They have all the deliciousness of a muffin but without the sugar and unhealthy fats. Instead you're getting honey, healthy fats, blueberries and spinach!
If you struggle to get your kids to eat veggies or if you're trying to eat more of them yourself these muffins are for you.
Blueberry Spinach Muffins
Ingredients
2 cups whole wheat pastry flour
1 teaspoon baking soda
2 teaspoons baking powder
1½ teaspoon cinnamon
¼ teaspoon nutmeg
½ teaspoon salt
¼ cup butter or coconut oil (melted and cooled)
6oz baby spinach
½ cup milk or non-dairy milk
½ cup honey
½ cup ripe banana (about 1 large or 2 small)
2 teaspoons pure vanilla extract
1 - 1½ cup blueberries
Instructions
Preheat oven to 325° F. Melt butter or coconut oil and set aside to cool.
In a mixing bowl, combine whole wheat pastry flour, baking soda, baking powder, cinnamon, nutmeg and salt. Mix well and set aside.
In a blender, combine butter/coconut oil, spinach, milk/non-dairy milk, honey, banana and vanilla. Blend until smooth.
Make a well in the dry ingredients and add spinach mixture. Mix until just combined with some lumps. Gently fold in blueberries.
Scoop muffin batter into muffin tins, filling ¾ full. Bake for about 25-30 minutes or until an inserted toothpick comes out clean.
How do you get your children to eat more vegetables?
I'm Erin. I love new places, good food and all people. I like to be different but not stand out and I'm happiest when drinking a cup of tea with my husband, Ryan. Together we have lived in three countries: Canada (twice, on opposite sides), US (Oregon) and Hungary (not Budapest). We are out to prove that getting married and having children does not mean 'settling down'. I thrive on adventure and bettering myself.
Latest posts by Erin Long (see all)