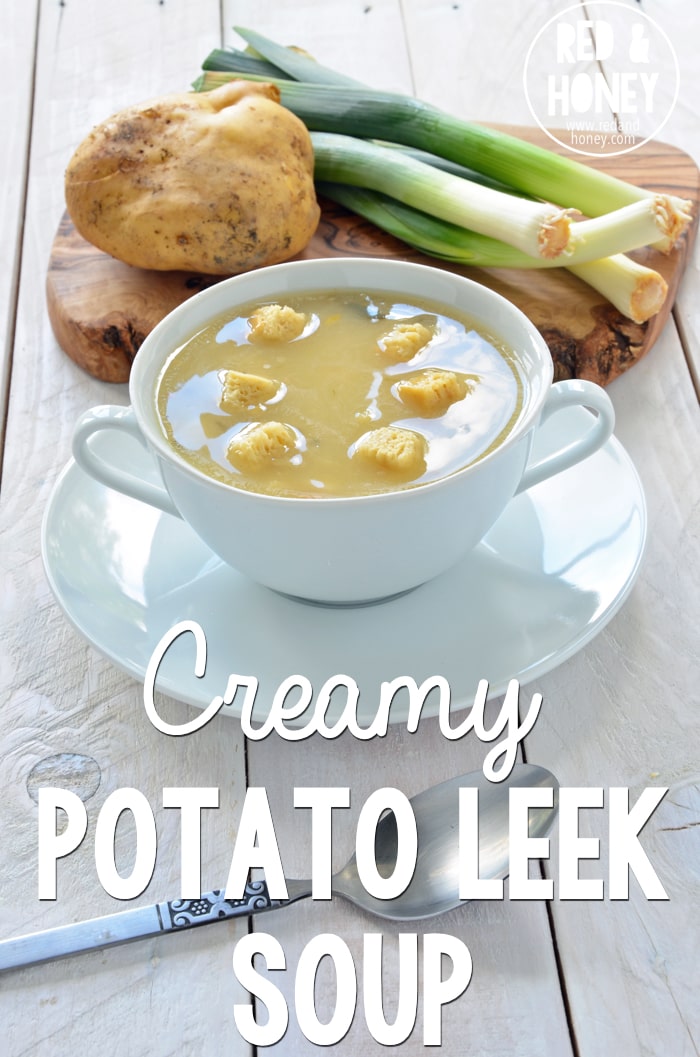 Yesterday, I went on and on about why I love leeks so much — they're tasty, they're nutritious, and they're one of the most exciting vegetables still available locally at this time of year (here in Ontario, anyway).
I shared one of my favourite leek recipes — gratineed leeks. Go back and take a look if you haven't yet. Those savoury-tender bites with crispy cheddary tops are sure to win you over.
And today I wanted to share another favourite: classic potato leek soup.
This velvety-smooth cream soup is sure to warm and satisfy you on a cold winter evening. Make it with homemade bone broth and it will be extra-nourishing.
Bon apetit!
(Recipe adapted from Vegetables You Used to Hate! by Darlene King)
Classic Leek and Potato Soup
Ingredients
3 tablespoons butter (divided)
3 medium leeks, white part only (finely chopped)
1 onion (chopped)
4 medium potatoes (thinly sliced. Peel if you want -- it's going to be pureed anyway; this might be a good chance to hide the peel!)
4 cups chicken stock
1 teaspoon fresh thyme (or ½ tsp dried)
1 teaspoon fresh parsely, chopped (or ½ tsp dried)
¼ teaspoon black pepper
1 cup heavy whipping cream
salt to taste
¼ cup finely chopped chives (optional)
Instructions
Melt 2 Tbsp butter in a large pot over medium-high heat. Add the leek and onion and sauté lightly until they are translucent.
Add the potatoes, stock, and spices. Bring to a boil. Cover, reduce heat and simmer until tender, approximately 15 minutes.
Remove from the heat, cool a little, then process in a blender until smooth (or blend with an immersion blender. It's tidier and simpler, but might not puree as silky smooth).
Return soup to pot and return to heat. Add the cream and remaining Tbsp of butter, stirring until the butter is melted. Taste and add salt and pepper as needed.
Serve with a sprinkle of chives if you like (They, too, should still be kicking around in your garden. Gotta love those alliums!).
Kathleen is an overeducated stay-at-home mom and homesteader wannabe, living and seeking Jesus' backwards Kingdom in Ontario with her husband and two-year-old daughter. She's a recent brewer of kombucha, goes barefoot eight months out of the year, and owns a disconcerting number of garden gnomes. Read more posts by
Kathleen
.
Latest posts by Kathleen Quiring (see all)