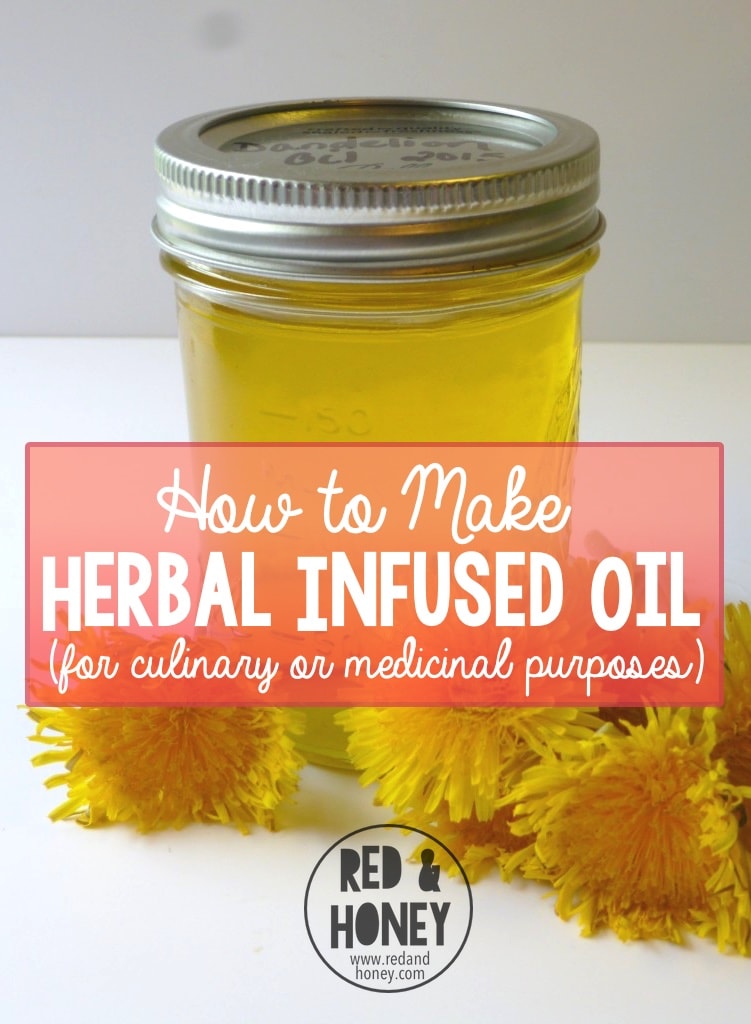 Post by contributor, Jessica
I don't know about the rest of you, but this girl is super ready for summer. I love spring but summer is the time to harvest and preserve herbs, which is one of my favorite things to do.
Summer is a great time to harvest fresh herbs, whether they be medicinal or culinary. There are so many fabulous ways to preserve the bounty of greens, but one of my favorites is to make herbal infused oil.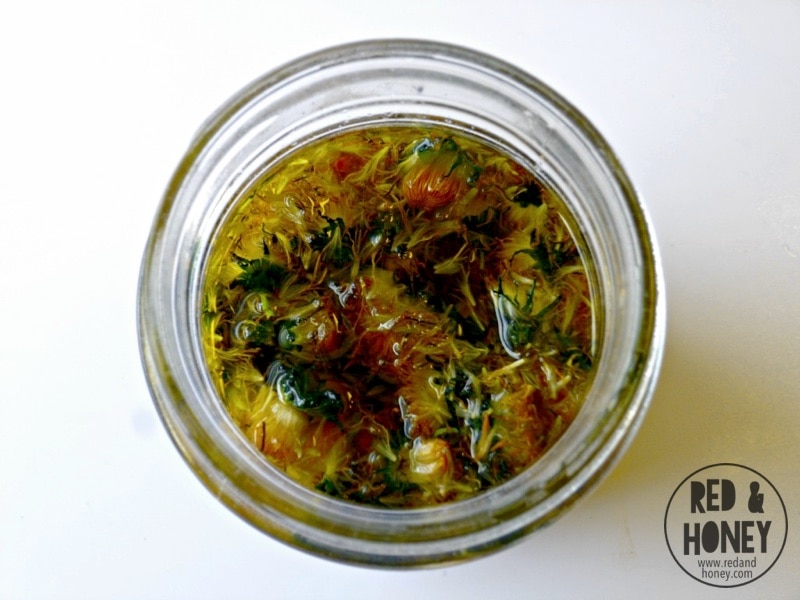 I like herbal infused oils because they are a great base for making salves, lotions and lip balms. It's nice having them on hand because the different herbs offer many options to amp up the power of homemade body products.
Many different herbs are used to fight infections, and soften and offer protection to the skin.
And do you know what else? It is so easy to do! It's a great first step for those learning about herbs and trying their hand at making herbal preparations. A good quality base oil infused with herbs is a perfect stepping stone to making herbal products.
There are two basic ways to infuse oils: cold infusion and heat infusion. Both are simple to do and provide you with rich, herbal oil.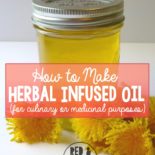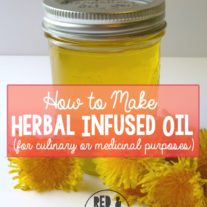 Print Recipe
How to Make Herbal Infused Oil - Cold Method
Ingredients
2

glass jars and lids

Quality oil of your choice

my preferred oil is olive

Fresh herbs
Instructions
Harvest your herbs.

Clean the sand, dirt and extra little critters from the herbs.

Allow to set out over night to wilt (this helps reduce the water content so it doesn't spoil).

Pack the herbs tightly in the jar, at least 1/2- 3/4 full.

Cover the herbs with oil and place lid on jar.

Allow oil to steep in the sun for about two weeks.

Strain herbs through a cheese cloth into clean jar.

Put lid on the jar and LABEL (this is really important because it is so easy to forget which oil is which!)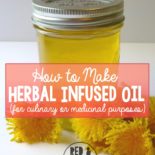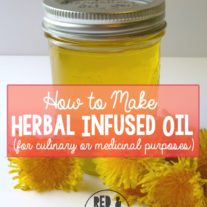 Print Recipe
How to Make Herbal Infused Oil - Hot method
Ingredients
2

glass jars and lids

Quality oil of your choice

Fresh herbs

A pan large enough for you to fit the jar and get water halfway up the jar
Instructions
Follow the same method as above for cleaning and allowing the herbs to wilt.

Pack jar 1/2 - 3/4 full of herbs and cover with oil.

Place jar in your pan and fill the pan so the water is about halfway up the jar.

Bring the water to a simmer.

Allow the jar to lightly simmer for about two hours.

Remove from water and heat and allow to cool for a bit before straining into clean jar.

Place lid on jar and label.
And now, you have your first jar of herbal infused oil. You can use this oil as massage oil or apply it to wounds, bug bites or just to soothe rough skin.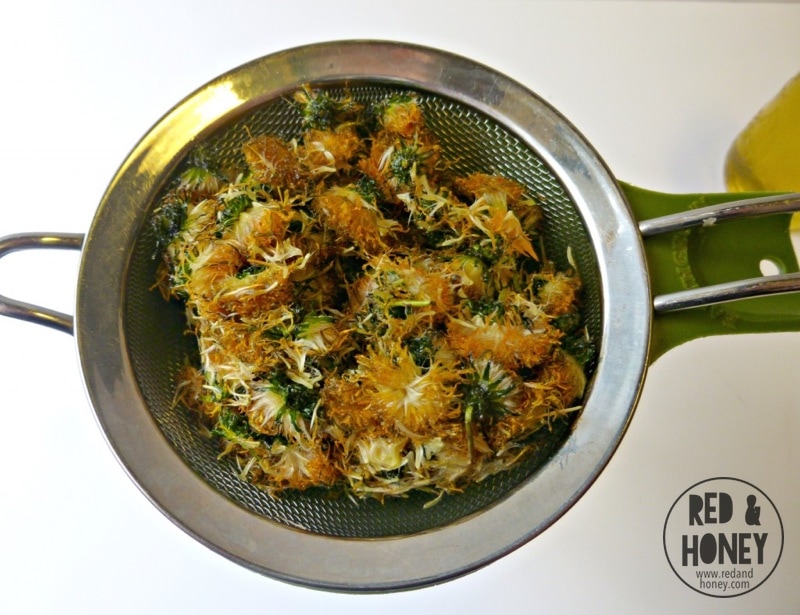 Summer is a great time to harvest most herbs right in your yard. (Or you can order online to get herbs that are already dried.) My favorites to harvest are plantain, comfrey, and dandelions. All are great for skin ailments and should be easy to find.
A fun way to use your oil is to make a dandelion balm ,which is great for soothing sore muscles.
If you use culinary herbs like basil or oregano, you have a wonderfully-flavored oil to use to fry and sauté foods for your meals. Nothing compares to the fresh taste of these herbs in your dishes!
If you haven't tried making herbal infused oil, stretch yourself this summer and find an herb to preserve. It's a great project to do with kids. All of you will learn a lot together.
How have you used fresh herbs?
___________
Jessica is a wife and mama to two boys and she loves spending her days with them, watching them grow and explore the world around them. Jessica grew up on fast food and quickly ditched that life when she became pregnant with her first. Since then it has been journey of learning about whole food nutrition, herbs and natural supplements. Her goal has been to keep her family healthy and happy…as naturally as possible. You can follow her blog Simply Healthy Home or find her on Facebook.
Beth is the creator here at
Red & Honey
. Mom of four, wife of one, and proud redhead. Sushi and tex-mex lover, fan of adventure, books, natural health talk, and pyjamas. INFP and Type 4 enneagram. Allergic to small talk. And, if you haven't figured it out already, #nerd. Read more posts by
Beth
.