Want to start your own backyard compost for your own amazing, nutrient-rich soil? No problem! This post shares some of our best hints and tips to get your backyard compost bin started, and thriving!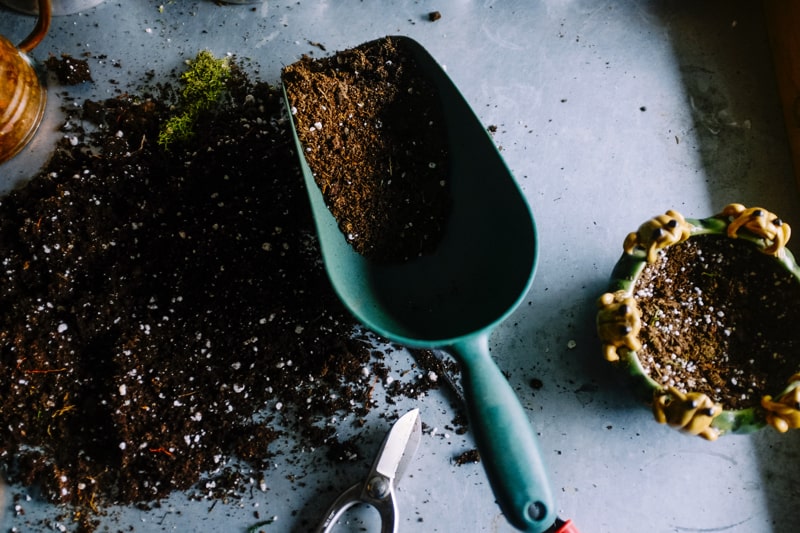 Coffee filters, egg shells, banana peels, cardboard!
Dryer lint, apple cores, dog hair, tea bags! Grimy bits and peels and scraps…
Garbage, right? Nope! Not at all! These grubby morsels are actually the building blocks of a beautiful and successful backyard compost.
Much of the waste found in the home, particularly in the kitchen, holds a wealth of nourishment for our gardens and, in turn, our families! It's likely that 50% (or more!) of your household 'garbage' can be redirected towards a much more nourishing and fruitful end.
With the rising costs of food – especially organic food – one of the ways that we can feed our families better is to grow our own vegetable garden. And, one of the easiest ways to make your veggies thrive is to use your own homemade compost!
First, a bit of a disclaimer: There is a wealth of information, ideas, and opinions on composting. Soak it up! Read and research and experiment and discover what works for your household. Until then, use this post as a summary and starting point as you dig into your own home ecosystem.
Backyard Compost: The Basics
What Is It?
A balanced and thriving compost system is much more than a pile of rotting produce. Instead, it's a living micro-system filled with teeny living organisms, busily breaking down all that 'garbage' into easily accessible minerals and nutrients for your plants to take back up and prepare for your food use.
A well-composted garden is going to grow more vigorously while producing food with much higher levels of nutrients for your family. (While continuing to foster in your kids a love for gardening and growing your own organic food, too!)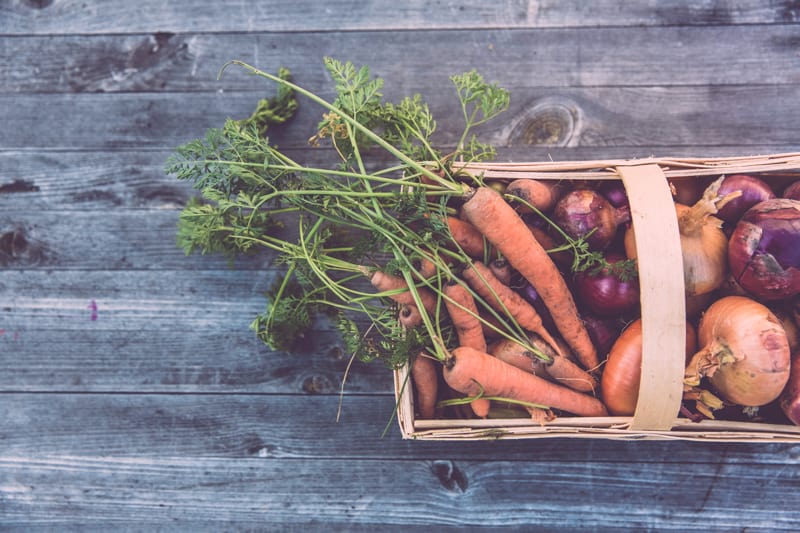 What Do You Need?
Dry and wet matter (green/brown organic waste)

Oxygen (the little microbes need to breathe, otherwise things get stinky)

Moisture (from water you add, as well as natural humidity of the material)

Heat (from the sun, as well as the energy of the decomposition)

Space (in the home and yard)
Backyard Compost: Setting It Up
The Inside Setup
First, choose an interior container and location. Much of your composting material originates in the home. Choose a location near your main food prep area to encourage regular use.
In our home, we have a simple bucket with a lid. It's kept under the kitchen sink, next to the trash can. Some families with a smaller volume of organic waste keep their container on the counter.
Old clay crocks or pots are often an aesthetically pleasing option. Be sure that your container can be easily transported to your exterior site and rinsed out to avoid odours.
Right now, I just fill a bowl with my scraps during meal prep, and have a kid dump it outside as needed. In the future, I'd love to treat myself to something like this beauty for my countertop:
What do you put into it?
All plant and simple-paper waste, including:
vegetable/fruit peels
eggshells
coffee grounds
wet paper towel
hair & lint
newspaper
yard waste
and more
The ideal compost pile will include a mix of greens (wet) and browns (dry).
Green/wet are things like: food scraps, coffee grounds, and fresh grass clippings.

Brown/dry are things like: dry leaves, sawdust, newspaper, and wood chips or dead branches.
Browns provide carbon, along with some bulk which helps circulate oxygen, while the greens provide nitrogen, and most of the nutrients that will end up in the soil.
A good mix of both green and brown is essential for the best performing decomposition system. Without it, your pile may take longer to break down, it may get stinky, or it may not be as nutrient-rich. (Although it will still decompose eventually.)
In general terms, a higher amount of browns (carbon) is required than greens (nitrogen). Gardening and composting sources will debate the fine points of the ideal ratio of these elements, but for beginners: aim for a 4:1 ratio of browns to greens (ie. four parts of brown for every one part of green).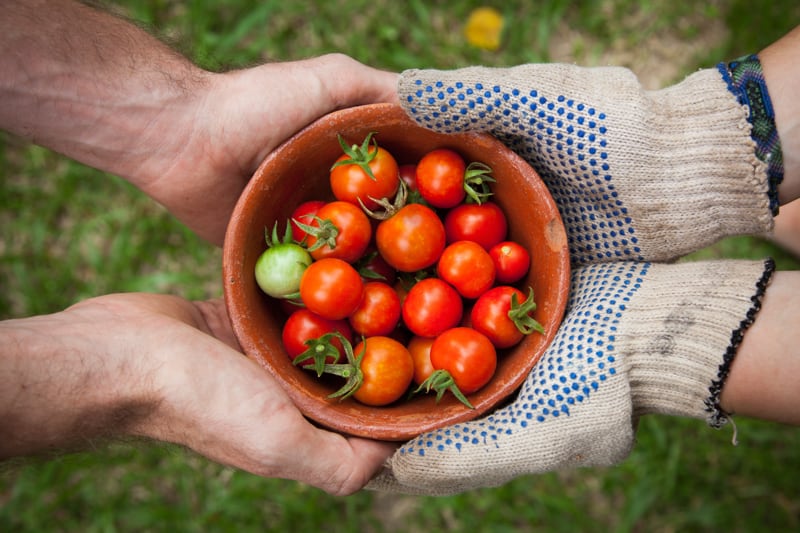 What should you NOT put into it?
Avoid putting pet waste into your compost, unless it's cow, horse, chicken, or rabbit. Dog and cat (omnivores) poop is not good for your compost as it can carry bacteria and other harmful microorganisms.
Avoid putting meat and fat (with a possible exception for fish bones) into your compost as it will attract animals, and smell terrible.
Avoid coffee filters and tea bags unless you know that they're made from natural materials that will break down. (Coffee grounds and loose tea leaves are a-ok though!)
Avoid adding produce stickers. As much as possible, try to get into the habit of removing these from your produce before consuming it. They don't decompose.
And lastly, avoid putting anything into your compost pile that contains synthetic materials like plastic, glossy coated papers, pressure treated wood, and paint.
See more explanation on these from this article over at Small Footprint Family. She lists a few things that I personally still add to my compost, like onion peels and citrus peels (due to their acidity), but overall the things she lists are important to avoid for a thriving and successful backyard compost!
The Outside Setup
First, choose an exterior dumping and decomposing site. The primary work of composting occurs outside of your home when the microorganisms present in your local ecosystem interact with (ie. eating and breaking down) the products you provide.
While there are several models of composters you can purchase, you can also opt to save the cash and use something around your yard!
Your home composting system (HCS) can be as simple as tying four old wooden pallets together, or making a circular 'cage' out of large mesh wire, or adding some vents to an old garbage can, or even just designating a certain corner of the garden.
Here are a few options to purchase, if you go that route: there's the rolling drum style, like this metal one, which is totally #compostgoals, and there are many in a lower price range like this plastic, stationary one, which is the style that we currently have. It works just fine!
We scored ours for free from a neighbour who was getting rid of it. Lucky us!
Points to remember when choosing your exterior site:
Ease of access. Keep it convenient enough to use; even during inclement weather or busy days when you might feel it's easier to just 'trash' it.

Also, be sure you can get to it with a wheelbarrow if you want to add a load of grass or leaves,

or if you're ready to shovel it out for garden application.

Give it some sunshine and air. While that damp spot behind the garage might be out of sight, it's not going to give you as much zesty decomposition.
This is the site of your chosen bin. Set it up and you're ready!
Backyard Compost: Start Your Pile Well
You have your indoor bin ready, your outdoor container prepped – now we begin!
You can most certainly begin by just dumping the egg shells and fruit peels from breakfast, but if you want to give your compost pile a keen head start, you can create a few intentional layers first.
The simplest approach is to start off with layers of dry and wet (ie. brown and green). Find as many bags of dry/brown materials and as many bags of green materials (green grass, manure, peels, your indoor bucket contents) and layer them in with each layer about 4 inches deep, soaking each layer with water before adding the next one.
Note: Nature is far more forgiving then we give her credit for, so work with what you have and retain the principle: green and brown make composting go 'round!
And don't be scared to ask the neighbours for their old leaves or grass—they'll be surprisingly thankful! Just avoid materials which have had chemicals applied as they could harm the living system of decomposition.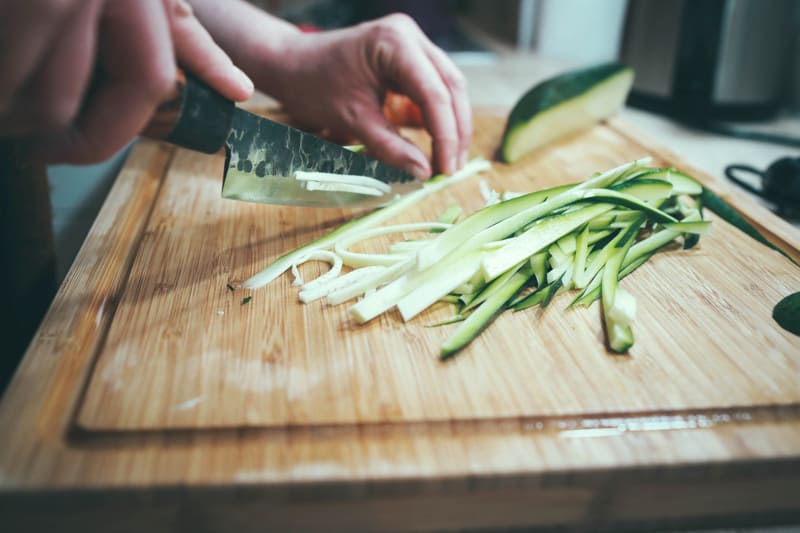 One of the best kick-off meals you can give your backyard compost pile is a good dose of Nitrogen, Phosphorous, Potassium (NPK).
While there are some great commercial brands out there, mixing some good ol' blackstrap molasses into a liter of warm water and pouring it deep into the center of your pile works great! For those who are a bit more adventuresome in their composting, human urine (particularly of males) provides the perfect ratio of NPK…just don't tell the neighbours! 😉
Backyard Compost: How to Maintain Your Pile
Finally, you're in maintenance mode!
As your indoor bucket fills, dump it on until it looks like a layer, then add some dry materials. If the season is particularly dry, add some water on occasion.
Once a week (give or take), use a garden fork to do some lifting or turning to add some air for those busy microbes. Depending on the amount of materials, the weather, and the health of your local microbes, you could have beautifully balanced compost within eight weeks!
Here's a good example of a compost fork that will work perfectly, and is available on amazon with free prime shipping.
Note: Depending on space, begin a second pile once the first is about four feet square. By the time the second pile is filled, the first will be ready to apply to your garden!
So there you have it: a summary and start for you own personal composting adventure!
Try it out and see what happens! In the end, you'll have less waste, a richer garden, and greater bounty on the table (not to mention some great science lessons for the kids!)
Do you have a backyard compost at your house?
Original article written by Dea Daniels of @i_am_village. Edited and updated by Red & Honey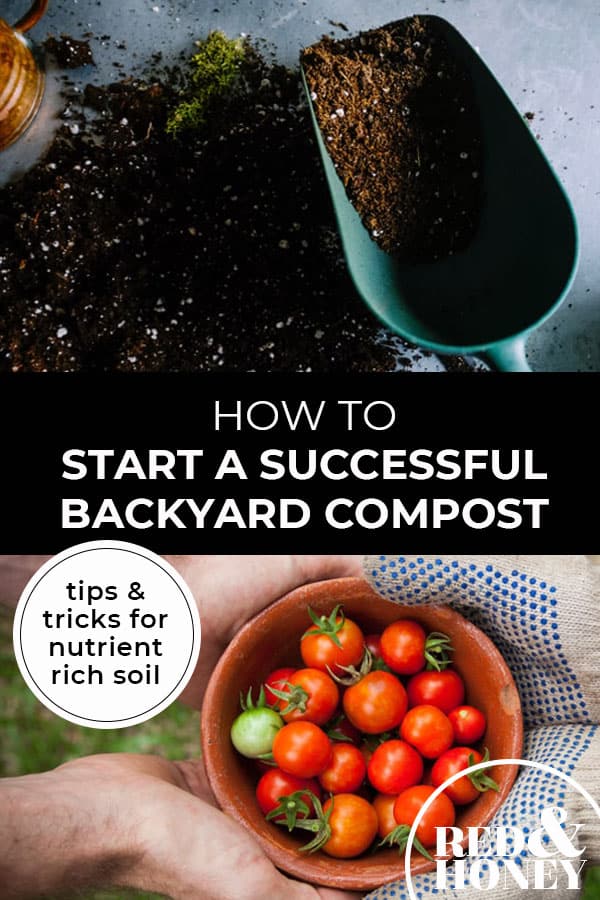 SaveSave
SaveSave
SaveSave
SaveSave
SaveSave
SaveSave
SaveSave
SaveSave