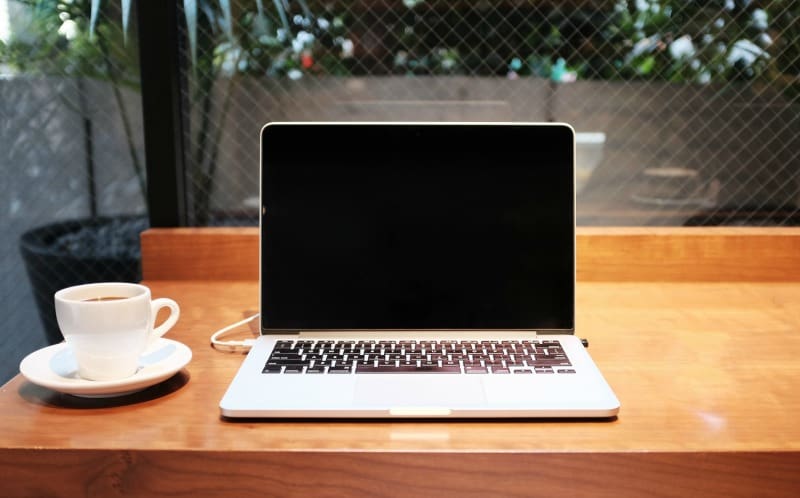 I realize that it's the end of February, y'all. And that a 2016 recap is SO last month. But at least half of my neighbours still have their exterior Christmas lights up, and there are still giant snowbanks lining my driveway. So let's pretend like this is a normal time to post a 2016 recap. (And if you'll indulge me, I want to share a bit of family stuff, too. :))
Our Family in 2016
2016 was a busy year for our family. We made yet-another move in July into our new house. We hope to be here for a long time, so we're slowly getting settled in and nicely organized without the thought of "what's the point – we're moving in x months" – a new, but very welcome feeling.
Chris also got a promotion and raise in the fall, and combined with my income from this blog we are finally able pay off debt pretty aggressively. We should be completely debt-free in mid-2017. We then plan to start paying our mortgage down faster, and save for a few 'wants' that have been just pipe dreams for a long time. (Somebody's dreaming of a complete kitchen reno, and somebody else is dreaming of a kick-ass tent trailer for summer vacays…)
To beat the winter blues, we've been doing a lot of after-school dance parties around here. They're currently obsessed with the Trolls soundtrack, and Justin Timberlake's Can't Stop the Feeling. (Dangit, that song is catchy.) P.S. You can keep up with my personal updates via Instagram, here.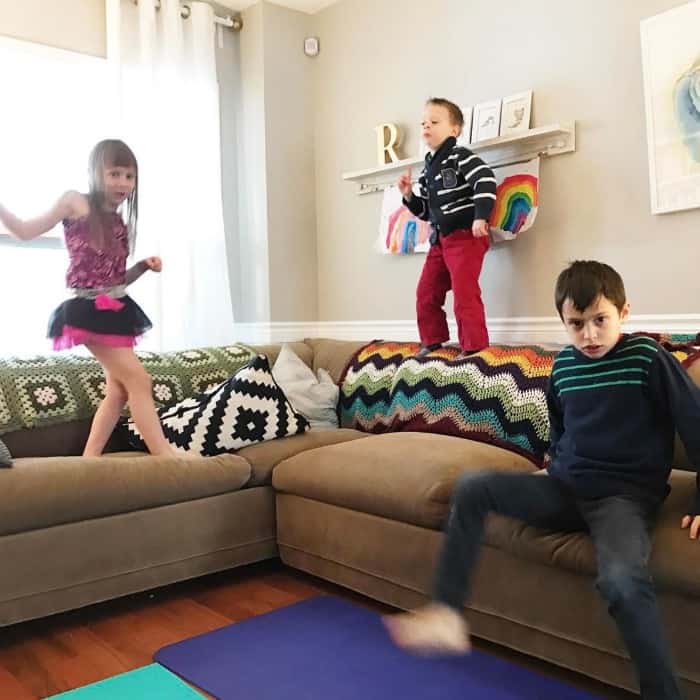 Much of 2016 for me was characterized by continuing to try to figure out my health issues. When we moved here in the fall of 2015, I started seeing a naturopath. Unfortunately, it wasn't ultimately helpful. I think the naturopath was perhaps just not as experienced as I needed.
I then learned about functional medicine (a naturopath with further training in finding the true root cause of issues), and found a great functional medicine doctor just ten minutes from my house. She ordered some lab tests, which determined that I had systemic yeast overgrowth as well as a single-celled parasite, and very low levels of probiotic bacteria. One strain was absent altogether. In other words – my gut health was a mess.
She recommended that we use pharmaceuticals to treat the yeast and parasites because my body was exhausted and worn down from dealing with these things for so long, untreated (probably several years). It wasn't the route I anticipated I'd take, given that I take the natural treatment route whenever possible, but I ultimately agreed that it would be best.
Now I'm working on implementing a long-range gut-healing protocol. I want to focus on sustainable practices that I can include permanently, like daily fermented foods, daily bone broth, no/low sugar, low grain consumption, gluten-free, and generally clean eating.
I've also very recently received a diagnosis that surprised me, but explained a lot. (I'll be publishing a separate post about it next week to share more.)
Red & Honey in 2016
Through the twists and turns of 2016, I have been so very grateful for this blog, and the creative outlet that it provides to me. I have learned a ton about growing a business over the last few years, and R&H was officially incorporated last May. I'm an official small business owner, with an accountant and bookkeeper, an awesome part-time assistant, and a brand new site design coming in a month and a half. (Super exciting and also mind-boggling!)
Unfortunately, with my health struggles, I found it tough to do my best work. I'm not a very good invisible illness sufferer – mostly I find myself annoyed that I can't live up to my own high standards and crank out awesome content as consistently as I'd like. Thankfully, with the diagnosis I received a week ago, I have a clear path forward for healing for the first time in years. (Again, I'll share more on this specifically next week.)
Despite that, I shared a few posts that resonated with many, and a few contributing writer posts made it into the top ten as well. (So grateful to have such a stellar contributing writer team. They made R&H a more well-rounded, interesting place to hang out.)
Without further adieu, here are the top posts from the entire archives, and the top posts specifically from 2016.
Top Posts from Archives

Top 2016 Posts
I'm always grateful to be here, and I'm even more grateful for you, my readers. I am bursting with hope for what 2017 holds, and I cannot imagine a better way to be doing life. That's livin' the dream, eh?
---
PS. What kind of articles would you like to see here at R&H in 2017? What's your greatest struggle in the pursuit of natural health and wellness?
Beth is the creator here at
Red & Honey
. Mom of (almost) four, wife of one, and proud redhead. Sushi and tex-mex lover, fan of adventure, books, natural health talk, and pyjamas. INFP and Type 4 enneagram. Allergic to small talk. And, if you haven't figured it out already, #nerd. Read more posts by
Beth
.