This make-ahead option for lunchmeat is perfect for the family who wants the grab-and-go convenience without compromising on their whole foods standards on a regular basis. It's a staple in our house!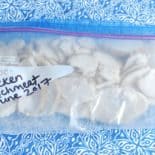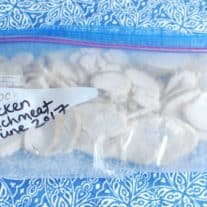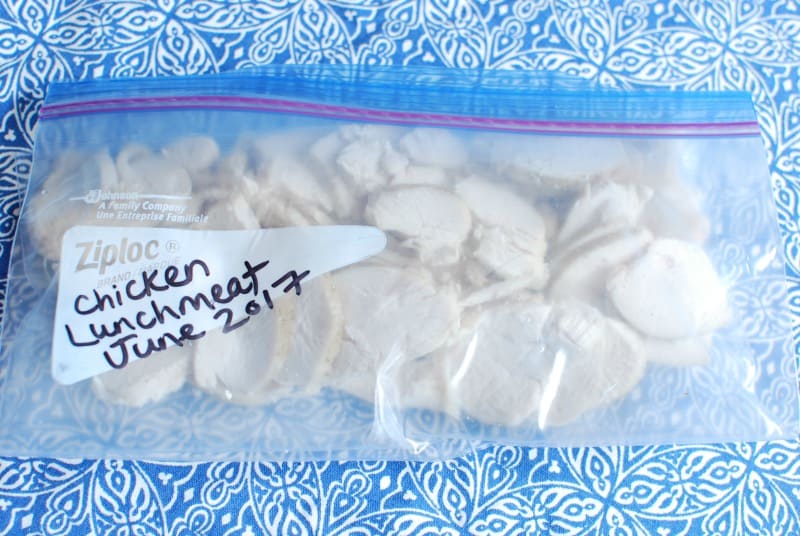 This is probably the most ridiculously easy "recipe" of this entire Instant Pot shindig, and yet it might just be the one I've made most often. There's a lot to be said for putting in a few minutes of work and having homemade convenience foods at your fingertips. Happy sigh.
We're one of those weird families who prefers to be able to pronounce all of the ingredients in our daily diet, which typically rules out most lunchbox convenience foods. We bought nitrate-free deli meat for years (and still might on occasion), but finally decided to kick ourselves into gear and come up with a new norm that didn't include daily compromising on our attempts to avoid preservatives, sugars, and assorted other questionable ingredients.
We wanted a quick-grab option made from actual fresh meat, and seasoned simply with unprocessed herbs and salt. And, most importantly, one that our kids would all eat in their lunch boxes, day after day. A tall order? Actually, not at all. So easy, in fact, that we can't believe we didn't do it sooner.
Here's how it goes:
Place chicken breasts in the instant pot (fresh or frozen – both work), sprinkle with your choice of seasoning. We typically just use some Redmond seasoning salt, our fave, or Herbamore, which was our AIP go-to. Our pickiest eater prefers the meat pretty plain, so we keep it simple.
Cook, slice, and freeze. Done. MAN OH MAN, it's SO easy and fast. The instant pot cooks the chicken so perfectly juicy. And guys – you won't miss the easy option of deli meat, honest! Plus – these chicken slices are delightful on a big lunch salad and they'll thaw in about ten minutes, so this covers the entire family's lunches, not just the kiddos.
If you want to try another non-oven method (my chicken breasts always dry out so easily in the darn oven!) then check out this recipe for Air Fryer Chicken Breast. We loooooove our air fryer and this method looks equally as simple.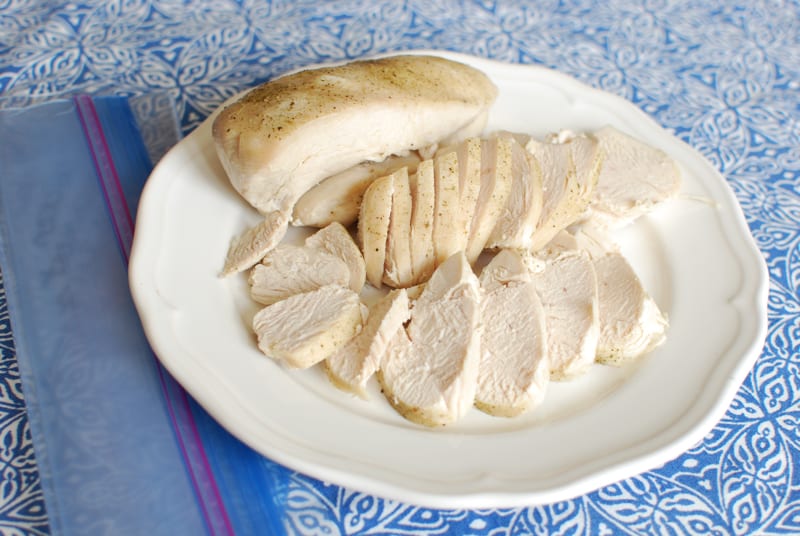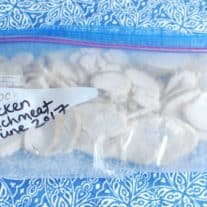 Instant Pot Herbed Chicken Lunchmeat
This make-ahead option for lunchmeat is perfect for the family who wants the grab-and-go convenience without compromising on their whole foods standards on a regular basis. It's a staple in our house!
Print
Pin
Rate
Total Time:
1
hour
30
minutes
Ingredients
6-8

chicken breasts

boneless, skinless

seasoning of your choice

(my go-to's are listed below)

1/2

cup

water
Instructions
1. Place chicken breasts in your instant pot. Use your trivet if you're cooking a lesser amount, and they fit, otherwise it's fine without.

2. Sprinkle generously with your favourite herbs and real sea salt.

3. Set instant pot for 8 minutes (for fresh chicken), or 10 (for frozen).

4. Allow for natural pressure release, and then let chicken cool for an hour. (It's much easier to slice when it's cool.)

5. Slice chicken as thinly as you'd like, and lay it in a single layer on a baking sheet. Separate additional layers with parchment paper.

6. Freeze for 6 hours or overnight, then place chicken pieces into a large ziplock bag, and store in the freezer for up to 2 months. Use in packed lunches, on top of salads, or whatever else you'd like!
Notes
In case you're wondering why there's very little difference in cooking time between fresh and frozen, it's because the instant pot will take longer to come up to pressure (the period before your cooking timer kicks in) when using frozen food, and pretty much defrosts it during that time.
I've been a long-time fan of Redmond seasoning salt, which is *amazing* on chicken. I also enjoy Herbamore, which I started using when we did the AIP Diet because it has no seed-based spices, which are a no-go in the elimination phase.
Of course, feel free to use whatever seasoning you'd like for your lunchmeat. Saucy chicken recipes might be good here too – it totally depends on your family's preferences. We all like it fairly plain so that it's the most versatile.
Nutrition
Calories:
154
kcal
|
Carbohydrates:
0
g
|
Protein:
28
g
|
Fat:
3
g
|
Saturated Fat:
0
g
|
Cholesterol:
86
mg
|
Sodium:
157
mg
|
Potassium:
501
mg
|
Sugar:
0
g
|
Vitamin A:
40
IU
|
Vitamin C:
1.7
mg
|
Calcium:
7
mg
|
Iron:
0.5
mg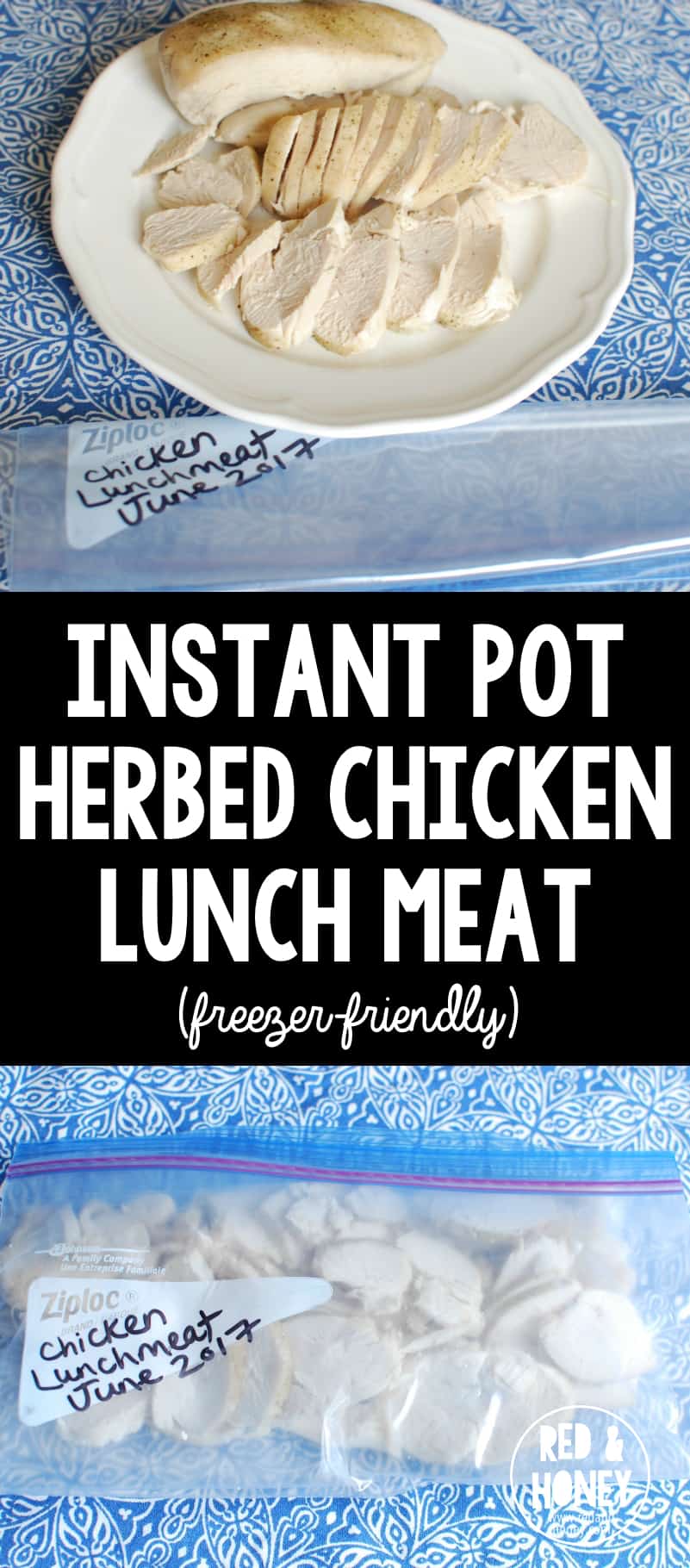 Beth is the creator here at
Red & Honey
. Mom of four, wife of one, and proud redhead. Sushi and tex-mex lover, fan of adventure, books, natural health talk, and pyjamas. INFP and Type 4 enneagram. Allergic to small talk. And, if you haven't figured it out already, #nerd. Read more posts by
Beth
.