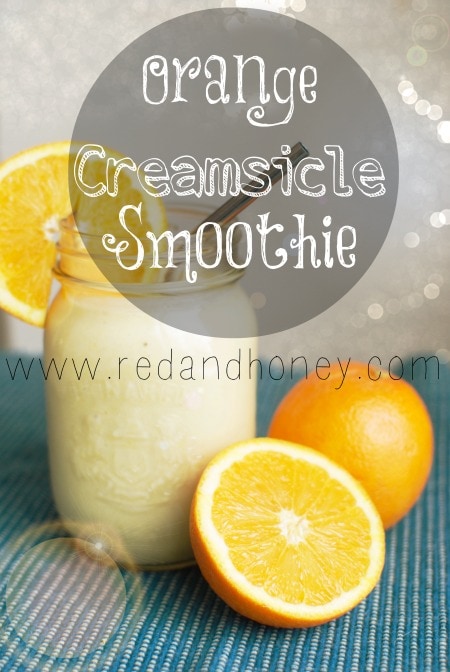 Citrus season is just wrapping up. I think. It was last month, right? Gosh, what the heck do I know? I'm currently trapped in the land of winter. It's March, but it looks like a scene from Frozen outside my window.
I decided I needed a pick-me-up, so I began thinking about some of the awesome parts of winter. Orange season came to mind right away, which led to the realization that I was hungry, which, of course, led to this awesome recipe. (Lesson numero uno about me: everything leads back to food. Mmmmm, food.)
When I first started using coconut milk in smoothies I was pleasantly surprised at how smooth and creamy it was. I don't really love a straight-up coconut taste, but I don't mind a subtle hint of it mixed with other flavours, like in this smoothie. Hubs likes coconut even less than me, and he loved this smoothie too.
The rich coconut milk is also incredibly good for you, and highly satiating thanks to the high fat content (healthy fats are our friends!). That's good news for those of us with little shark-children with hollow legs. (Seriously: my kids tell me "I'm ALWAYS HUNGRY!" Isaac even had a t-shirt with a picture of a shark with those words. Totally appropriate.)
The Paleo guru, Chris Kresser, highlights the amazing benefits of coconut milk in this article, but also lays out some of the cautions that come from guar gum, fructose malabsorption, and BPA.
(This brand is BPA-free and made without guar gum, which makes it a great option!)
It's high in saturated fatty acids and medium-chain triglycerides (MCT), which are both easily burned as fuel by the body. MCTs are particularly beneficial in that they don't require bile acids for digestion, and they're directly shunted to the liver via the portal vein.
I love food, and I love healthy stuff, but above all I love the perfect marriage of food that tastes good and is simultaneously satiating and nourishing to my body. This is a perfect example!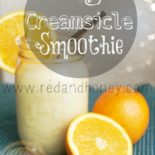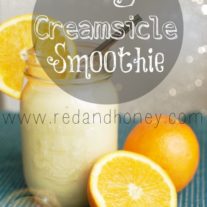 Print Recipe
Orange Creamsicle Smoothie
Ingredients
4-5

oranges

peeled and halved.

1

cup

ice cubes

1

can coconut milk

preferably BPA-free and no guar gum, see above for recommended brand.

1

teaspoon

vanilla

real extract is best, not

3-6

tablespoons

honey

I use raw, creamy honey. Amount used will depend on how sweet you like it.

½

banana

or a really small one.
Beth is the creator here at
Red & Honey
. Mom of four, wife of one, and proud redhead. Sushi and tex-mex lover, fan of adventure, books, natural health talk, and pyjamas. INFP and Type 4 enneagram. Allergic to small talk. And, if you haven't figured it out already, #nerd. Read more posts by
Beth
.