Hoping for a fun, carefree summer without exposing yourself & the fam to too many toxins? It's easier than ever! Check out these 3 simple swaps to keep the toxins out + the fun times in!
Guest post by: Katie Kimball
Summer feels like a great time to be healthy: more outside time, natural vitamin D from the sun, and a slower pace for our stress levels.
But there are always hazards for a natural living family to watch out for! I'll let the other parenting blogs warn you about how your kids might drown in the pool, and today we can get educated about the biggest culprits for hidden toxins in our summertime products.
The great news is that all of these toxins are super easy to avoid as long as you have the knowledge of where they are lurking.
My goal is never to overwhelm, so let's talk about 3 quick ingredients today: oxybenzone, a certain class of insecticides, and artificial sweeteners.
I think of these as summertime toxins hazards because of sunscreen, insect repellents, and cool refreshing drinks.
Consider this your simple cheat sheet explaining what the hazard is, where it's found, and what to replace the problem with.
Toxin #1: Ditch Oxybenzone in your Sunscreen
What is oxybenzone?
This endocrine-disrupting chemical is widely known as an SPF protector.
It plays a role in sunscreen protecting your skin from UVB rays. However, not only does it not protect from UVA rays, which age your skin and cause some cancers, but it has a whole host of problems for environmental and human health.
Why is oxybenzone dangerous?
Oxybenzone is an estrogen mimicker, causing your body (and worse, your kids' bodies), to behave as if it has received a dose of hormone replacement therapy.
It's been proven to kill coral reefs and by 2021 will be completely banned in the state of Hawaii, with more locations expected to follow suit.
Oxybenzone is pervasive in the environment, found in 97% of human urine samples and even infant cord blood.
Because your family will probably be exposed to oxybenzone in the environment from other people's choices, this is a toxin ingredient for which you absolutely want a zero-tolerance policy!
Where you'll find oxybenzone:
You'll find oxybenzone in many conventional sunscreens as well as foundation and daily SPF moisturizers.
It sneaks into some weird places, but usually it will have to be in a special drug facts box, not under the normal list of ingredients on your products.
Make the Natural Swap:
To avoid this one, choose reef-safe, zinc oxide only sunscreen.
There are so many to choose from now, and I have the highest standards for the ones I recommend. My family has personally tested over 120 mineral sunscreens, so we know which ones are worth your investment!
My favorites rub in smoothly, protect consistently from sunburn, and have the cleanest ingredients out there with no toxins.
It's important to note that many big brands are removing oxybenzone (and octinoxate) because of the Hawaiian law, then slapping a "reef-friendly" label on the bottle.
"Reef-safe" sunscreen used to mean "human-safe" too, but unfortunately, these big brands leave in all the other chemical ingredients which likely cause the same or similar issues but have not been as unequivocally proven.
Don't be greenwashed by new label language! Look for zinc oxide only!
Beth's note: This is one of my long-time favourites:
Toxin #2: Bee-killing Insecticides
There are plenty of methods, both synthetic and organic, to repel insects.
Even DEET, a synthetic ingredient that gets bad press in the natural world, is probably not as dangerous to our health as we think, at least in small quantities. (I still avoid it whenever possible though.)
What are neonicotinoids?
The worst toxin offender, however, is a class of insecticides called neonicotinoids. These chemicals don't just repel the bad bugs, they are out for death.
As an avid gardener, I know Beth here at R&H understands the importance of pollinators. And that's why we really want to avoid these insecticides.
They're not species-specific, so in trying to kill ticks or mosquitoes that may cause health problems for your family, you'll also be killing honey bees and other pollinators.
Where you'll find bee-toxic Insecticides:
The US EPA banned 12 different products using this class of chemicals in 2019, but it's still really important to be on our guard.
Many sources will recommend not spraying directly on blooms, timing your spray correctly to miss honeybees' active time, or thinking about how strong the wind is blowing. In my opinion, just avoid the toxins altogether!
Even Sevin, a really common home gardening spray that people recommended I use on my green beans when I first started gardening, can kill honey bees. Its active ingredient is carbaryl, so it's not just neonicotinoids you need to avoid to protect our honey bee ecosystem.
Rather than memorizing all the evil ingredients, just know how to do a quick search for how the chemical works on insects.
For example, we had quite a bad infestation of carpenter ants in May, and it pushed me to look into professional spraying for the first time in my green and crunchy life. The salesman talked about their organic application which pulled me in, and then when the professional came out to spray, he referred to their botanical application as, "the fake stuff."
He didn't put a lot of worth behind an insect repellent over an insecticide!
I searched up the active ingredient in his "real" stuff and discovered within 60 seconds that the toxin fipronil attacks the central nervous system of insects, including honey bees.
That option was out, even if my choice wouldn't work as well!
We aren't even quite sure of the full human health effects of these classes of chemicals, but because they put our bees (and therefore our food supply) in jeopardy, I stay away from them at all cost.
Other common ingredients to avoid:
Imidacloprid (worst) in products like Bayer Advanced
Pyrethrin/Permethrin, for clothing only (a natural compound but still toxic to bees)
Phenothrin (synthetic pyrethrin) & Tetramethrin, in products like Cutter fogger
How to make the natural swap:
Whenever possible, I choose insect repellents instead of insecticides.
There are lots of essential oils that claim to repel insects, like cedarwood, neem, and of course citronella, as well as herbs like sage or lemongrass.
When you are spraying on human beings, try to stay as natural as possible. I've tested over a dozen natural insect repellents as well, and I can help you out there…
Although unfortunately, each human's individual pheromones will affect how well an insect repellent works for them. So you'll still have to experiment a bit on your family (sorry about that!).
Toxin #3: Artificial Sweeteners
When seeking real food health, it's easy to see sugar as public enemy number one.
I know a lot of parents are wise to the fact that our kids shouldn't be drinking sugary drinks (yay, pendulum of knowledge swinging in the right direction!!).
However, it's about making the proper swaps and not getting hoodwinked into all the "sugar free" labels emblazoned on fun kid (or adult) drinks.
Why are artificial sweeteners dangerous?
Artificial sweeteners may be better for your calorie counting than pure white sugar or high-fructose corn syrup, but there are far too many health risks to these toxins.
Some artificial sweeteners are carcinogens, some are neurotoxins and may cause hyperactivity and more, some may harm your healthy gut bacteria, none have long-term testing on humans (and definitely not children), and all of them actually may negatively affect your insulin and blood sugar levels.
Phew! More science geek details on the dangers of artificial sweeteners here for those who want to dig in.
I'll dig deeper into the universal issue, blood sugar:
When your mouth tastes something sweet, it sends signals to the brain to begin releasing insulin to get ready for those carbohydrates.
When consuming something sweet with zero calories, the insulin is released but not used. This may potentially be worse for blood sugar regulation and overall weight homeostasis then just consuming the sugar itself.
But I'm not saying to choose sugary drinks!
Where you'll find artificial sweeteners
Artificial sweeteners are for sure found in any zero calorie drinks, sugar-free ice creams and other summer treats, and they're even being hidden with sugar and high fructose corn syrup in things like 100-calorie packs or bottles of juice.
I guess food processing companies need to cut just a few calories, so they throw in an artificial along with the "real" junk. That's the worst, because it's so much harder for parents to seek and destroy artificial sweeteners!
Train your brain to skim ingredients for these words:
Nutrasweet (aspartame)
Sucralose (Splenda)
Acesulfame K
Saccharin
Equal
(this is not, unfortunately, an exhaustive list, but it's a good start!)
How to make the healthier swap
Instead of sugary drinks, just drink water.
Make fun ice cubes with fruit in them, create "spa water" with floating cucumber slices or fruit, or let your kids drink flavored carbonated water as a special treat. No one needs sweet drinks!
For a great list of healthy cold drinks without refined sugar or artificial sweeteners, check out this list: 75+ Healthy Cold Drink Recipes.
Kids do need carbohydrates though, so if you feel they need an energy recharge and are out of bananas, just make a homemade electrolyte replacement drink with a bit of honey instead of processed sugar.
They'll think it's a fun treat and you can feel much better about what's going in their little tummies.
You may also be interested in this Detox Smoothie made with whole foods that help support your body's natural detox organs and pathways.
Bottom Line: Avoiding Summer Toxins
Summer can absolutely include lazy days in the sun, fun food and drink, and plenty of safe outdoor time in the woods.
Just remember the following natural swaps:
1. Avoid oxybenzone and look for zinc oxide only as the active ingredient in your sunscreen.
2. Avoid insecticides which may kill pollinators, and try to use repellents instead of killers.
3. Avoid artificial sweeteners in all food and drink, and look for fun ways to drink water instead.
Our bodies are amazing and can filter quite a bit of junk that the world throws at us. However, we want to be cautious of our total toxic body burden and avoid what we can, when we can.
Don't freak out about small exposures or a bit of sugar here and there, and have a low-stress, toxin-less summer!
Other Eco-Friendly Topics You May Enjoy:
Eco-Friendly Holiday Decor in 5 Areas of Your Home
---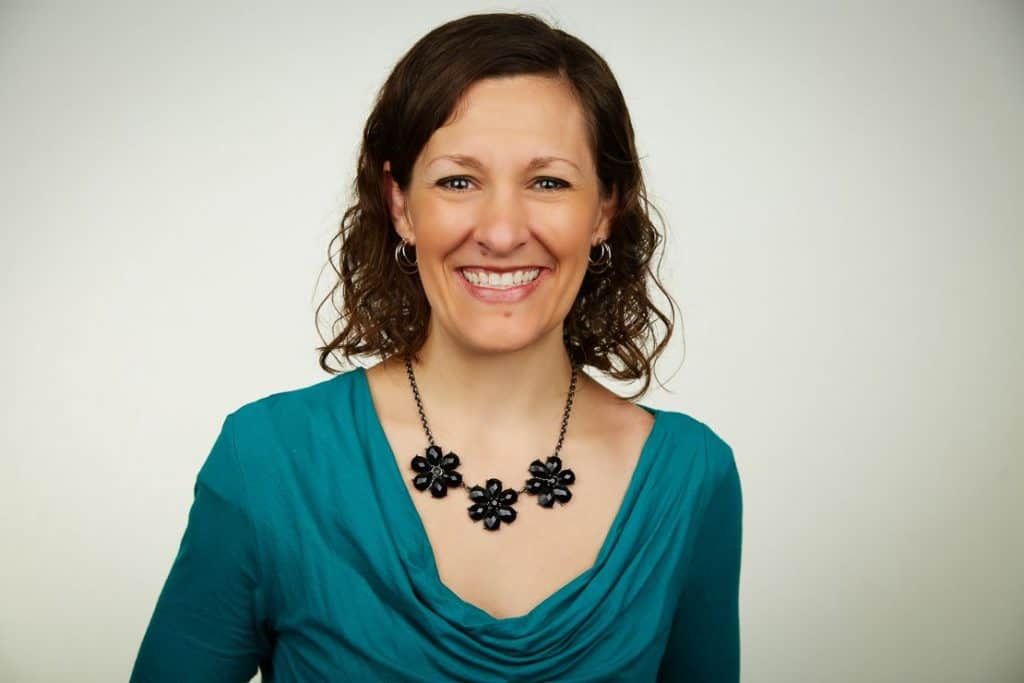 Katie Kimball, the national voice of healthy kids cooking, is a blogger, former teacher, and mom of 4 kids who founded the Kids Cook Real Food eCourse, recently recommended by The Wall Street Journal as the best online cooking class for kids. Her blog, Kitchen Stewardship helps families stay healthy without going crazy, and she's on a mission to connect families around healthy food and teach every child in America to cook.