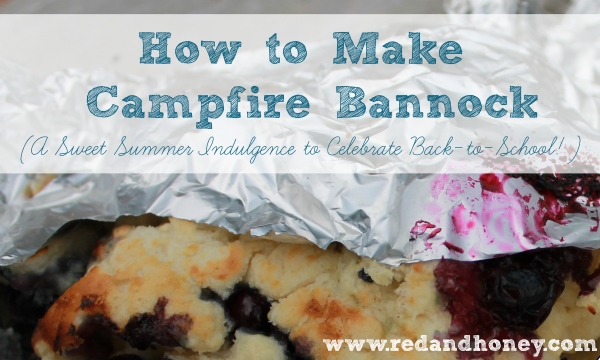 Post by contributor, Dea Daniels
While the afternoons are still bright and hot, the scent of autumn is on the wind. Hints of gold, evening chill, fields of harvest. While many are mourning the passing of summer, I am delighted to greet my favourite season. I adore autumn. I love September. If ever this month could be its own season I would heartily accept!
Alas, September flies by even more quickly than summer.
In the spirit of last bonfires, lingering sunsets, and back-to-school jitters, I recently introduced my family to a childhood tradition: bannock on the fire.
Bannock is a quick-bread that is a traditional Canadian food of the First Nations people, particularly in places like Nunavut. It's also a tradition among many Canadians in the campfire days of summer as we enjoy the simple pleasure of simple and yummy food.
The recipe is simple.
The method 'dangerous' enough to allure my sons while easy enough to invite little hands to help (and one bowl to wash!).
And the results? Deliciously warm and comforting in the weeks of transition.
Try it with your family and make some memories as we dive step into autumn and the new year!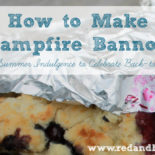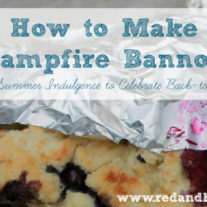 Print Recipe
Back-to-School Bannock
Ingredients
3

cups

flour

Organic white unbleached, or your favourite all-purpose flour (gluten-free would work great)

2

tablespoons

baking powder

½

teaspoon

salt

½

cup

oil or lard

I used coconut oil this time, though lard is the traditional choice

1.5

cups

water

Yup, just water! Sticking with the tradition that when bannock was made by the First Nations people that they didn't have much dairy on hand.
Instructions
Mix the dry ingredients in a bowl.

Add the oil, water, and add-ins of choice.

Mix well.

Drop onto shiny side of greased tin foil squares and fold over to form a package.

Bake in hot coals for 8-15 minutes, depending on your fire and portion size (make extra, just in case!)

Serve warm!
Notes
Add-in choices: Savoury: 1 cup grated cheese and ¼ cup fresh herbs (or 1 tablespoon dried) Sweet: 1 cup berries and 2 tablespoons sugar (coconut palm sugar would be perfect for a natural choice). Roll in sugar and butter after it's baked. NOTE: Yes, these can be baked in a conventional oven or even pan-fried. Using the fire just gets us all outside as a family and into the last breaths of sweet air before the evenings are too chilly. How about cooking a pot of soup and baking these to serve alongside? Hmm, breakfast bannock with campfire bacon and eggs? The possibilities are endless!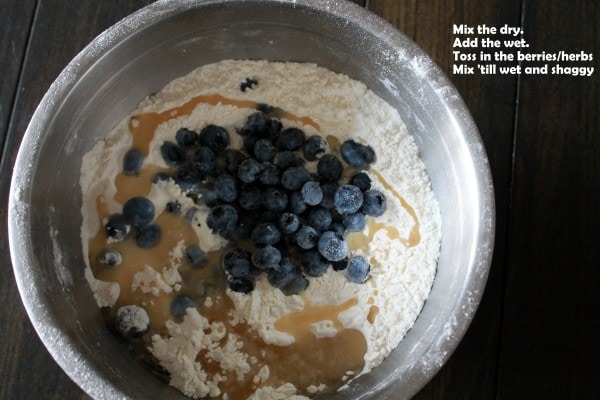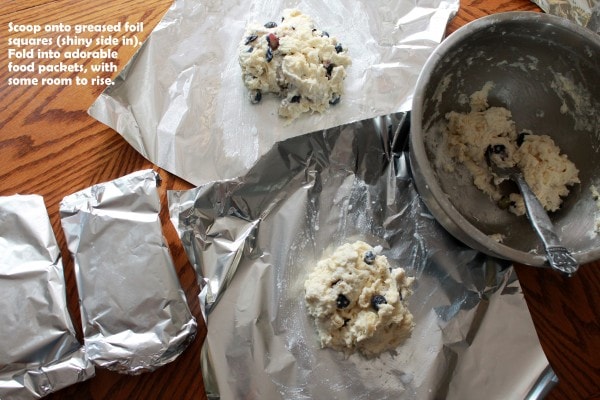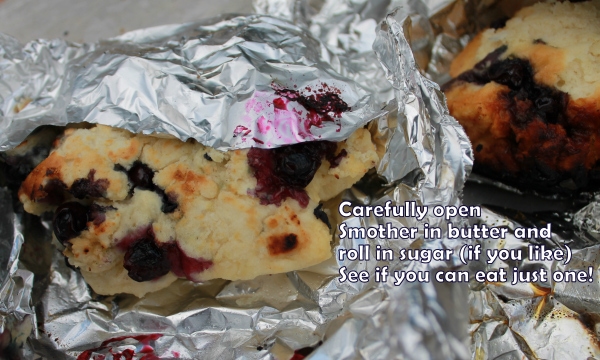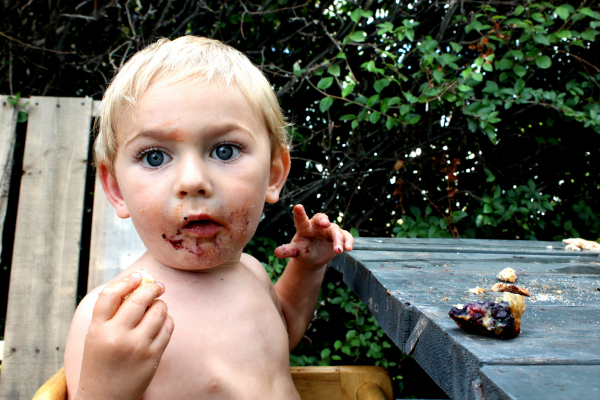 Enjoy!
Have you ever made bannock before?
Latest posts by DeaDaniels (see all)