Yesterday I shared with you nine Natural Homemade Cough and Cold Remedies, and promised to post my recipe for homemade cough and cold syrup. I've made this before, and it's easy-peasy. I can testify that it works well in soothing a throat that is irritated from coughing. (One note of interest to add regarding coughing – when Isaac had a terrible  barking cough (croup-like) this past winter, so bad that he couldn't sleep because he couldn't stop coughing for hours at a time – we were given the advice to take him outside in the cold air for a minute, and it would stop the cough. It works. Just make sure to bundle up well, depending on where you live!)
The Recipe:
1 large onion, diced
2/3 cup organic raw honey (organic and raw are best but not necessary)
1 teaspoon dried cloves (a natural pain reliever)
1 teaspoon ginger (helps loosen mucous and relieves pain and nausea)
the juice of half a lemon
a pinch of cayenne pepper* (helps loosen mucous, and raises body temp to kill off germs)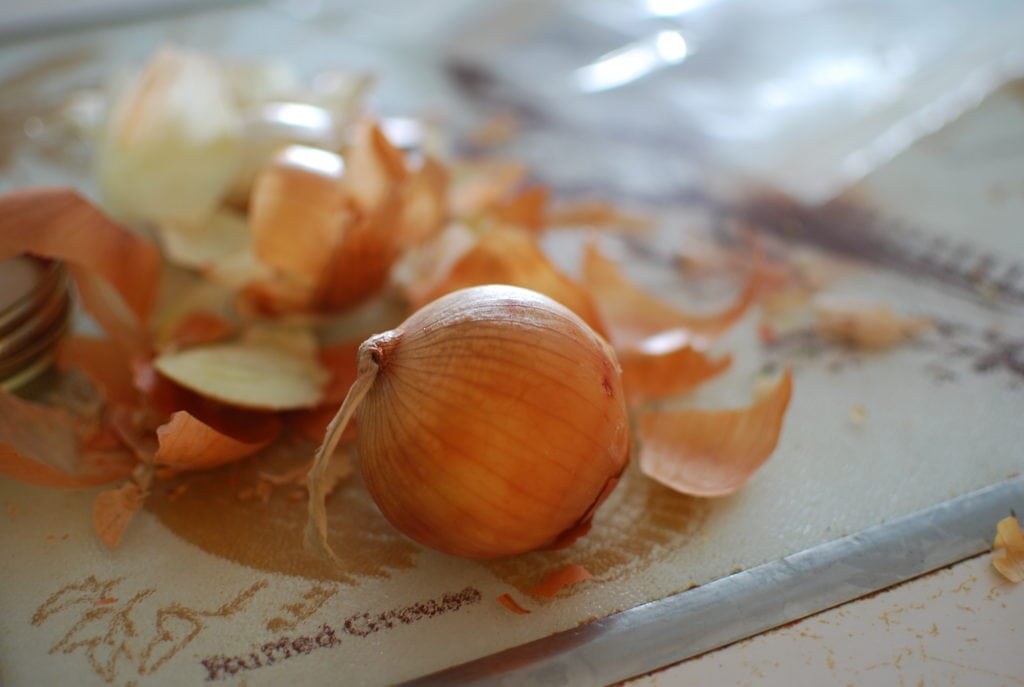 Combine all ingredients in a small pot and heat on low. Let simmer for 20-30 minutes, covered on lowest possible heat, stirring occasionally. Strain the onion out, and store the syrup in a glass jar in the fridge.
I'm not sure how long it lasts. Maybe a couple of weeks? I would imagine the healing properties of the ingredients would begin to diminish once they are cooked (which is also why you want to keep the heat as low as possibly). As far as dosage, I would give as much as a spoonful every hour, maybe a little less for a kid. And, of course, this would not be recommended for a baby under one year, as it contains honey. Though, if your honey is organic and local, then it may be ok from a few months earlier. (That's just my personal opinion).
*Note: If you're making it for a child you can leave out the cayenne pepper.
Be sure to come back and let me know if you try this recipe, and how it works!