Welcome!
To read more about what to expect at Red+Honey, click here.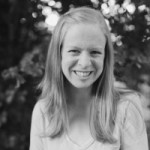 I'm Beth, the creator of Red+Honey, and I am so glad you're here in this little corner of the magical  interweb. I'm not super techie, but I am a writer. I never, ever run out of words and I never tire of  arranging them just so.
I'm a self-identified natural-minded, crunchy, real-food-lover. I'm an INFP and if that means  anything to you, we're probably going to be great friends. I get excited by things like leftover turkey  carcasses that friends  give me to take home (to make broth, woohoo!), a 50% markdown on brown  bananas (frugal smoothie  score!), and creating new recipes with nourishing ingredients that taste like  happiness and comfort.
I am also passionate about reading ingredient labels, making kombucha (fermented tea with a giant blob mass that looks like brains/boogers), and DIY'ing a bajillion different grocery or pharmacy items. I'm all about the alternative remedies and natural health awareness, and I may or may not be engaged in a passionate love affair with butter (not an oxymoron, I assure you).
My hubs and I (I'm a redhead, he's my honey… hence "red and honey") have three kids who are 6, 4, and 2. They are total weirdos, and they come by it honestly. We adore them basically always, except for when they are hell-bent on screeching and running wild like deranged monkeys in public places. Which they basically never ever do because of our stellar parenting, obviously.
I only learned to like coffee after my third child was born, and I'm still catching up for lost time. I drink it with real maple syrup, of course. If you're still reading this, you are officially invited to pull up a chair and a cup of (choose-you-own-beverage-adventure), and stay a while.
Enter your email below to subscribe to this blog for free!
I'm Beth. I created Red & Honey because I'm obsessed with the wild art of wellness.