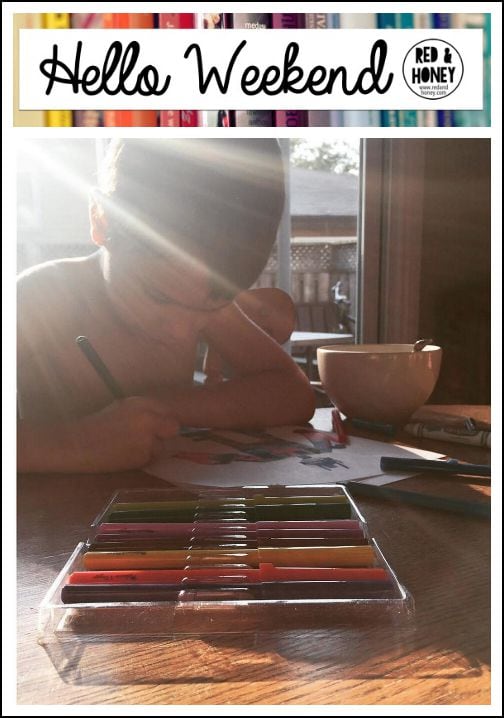 I'm sitting here just relishing the last wisps of a glorious weekend away with some sweet long-distance friends. I fly home tomorrow, which is bittersweet: leaving my girls, but going home to my babies. (I cannot wait to squish 'em and kiss 'em!)
I haven't done a links post all summer, but with fall on the horizon, I want to start them up again! Here are a few links I've enjoyed lately.
The Economics of Tidying Up | The Atlantic
"Why do people have so much trouble throwing things out? Turns out, the answer lies in people's heads. Running through Kondo's best advice and most of her book is the argument about the anxiety-induced limits of human decision-making. Seeing as an entire branch of economics studies exactly that, it's no wonder that economists have a particular interest in her advice."
Gender Stereotypes in Kids: How Should We Respond When We Take a Step Outside the Box | Simply Rebekah
"However, as a mother who has a daughter and a son, I often see the different messages my children are receiving about what they should like and how they should act based on their gender."
Mindy Kaling's Guide to Killer Confidence | Glamour Magazine
"Years later I realized that the way I had felt during those first few months was correct. I didn't deserve to be confident yet. I happen to believe that no one inherently deserves anything, except basic human rights, and not to have to watch an ad before you watch a trailer on YouTube."
Do You Want to Raise an Obedient Child? | Aha Parenting
"It would certainly be more convenient if our children would respond to our raised eyebrow by jumping to it. But it may even be dangerous to raise a child who obeys without question, who swallows his objections and does what he's told. Here's why."
 "August is the Sunday of summer."
Beth is the creator here at
Red & Honey
. Mom of four, wife of one, and proud redhead. Sushi and tex-mex lover, fan of adventure, books, natural health talk, and pyjamas. INFP and Type 4 enneagram. Allergic to small talk. And, if you haven't figured it out already, #nerd. Read more posts by
Beth
.