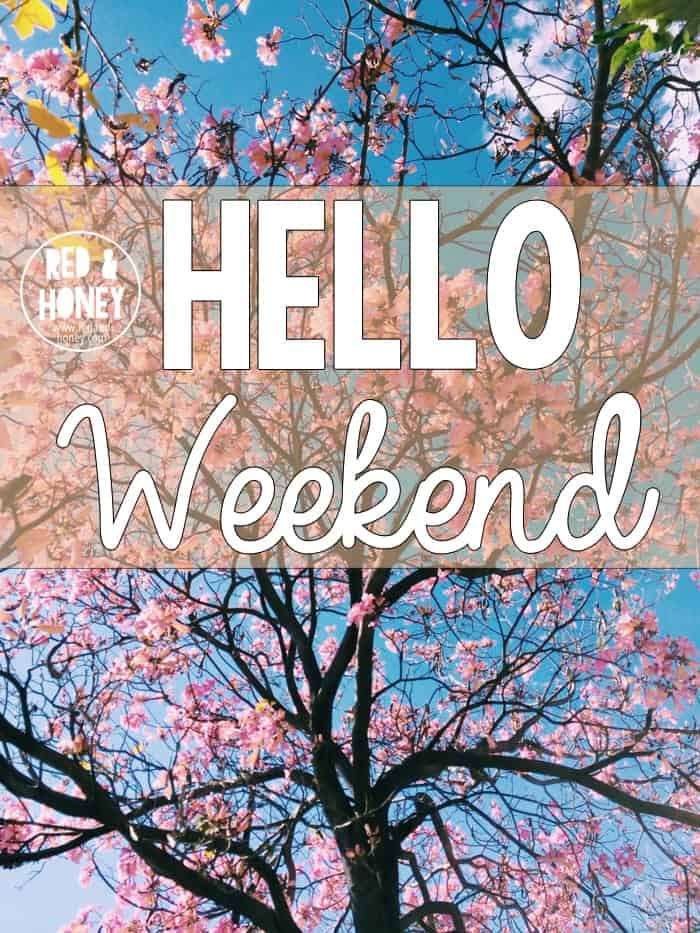 I know, I KNOW. Today is a Tuesday. So technically, it's not a weekend. Yeah, I get it.
BUT… we just finished our May long weekend here in Canada. It was a statutory holiday (Victoria Day) yesterday, but more importantly – the unofficial kick-off to summer vibes. And it was a GLORIOUS weekend in my neck of the woods. Sunny, hot enough for the beach, and just lovely. And I was just too darn distracted by the intoxicatingly gorgeous weather to even open my computer. Oops.
I realize that Hello Weekends are intended for, well, weekends. But if you know me at all, you know that there's nothing more deliciously enticing to me than a rule waiting to be broken.
And that brings me to today. A Tuesday with a weekend links post. (Did you know? It's okay to read stuff on weekdays, too. You're welcome.)
P.S. Here are a few snaps of what kept me from my computer this weekend!
Saturdays are a regular work day for my hubby (he takes Sundays and Mondays off) so the kids and I decided to have a spur of the moment picnic supper at the airport with Daddy. We met him there at the end of his work day to have a picnic. While we were there, they all conspired against me with big puppy-dog eyes, begging daddy to take them for a quick flight. Chris was all over it, so I watched as he did his walk-around pre-flight check, buckled all three of my babies into the wee little airplane, and took off into the sky. The boys had been up before, but it was Aliza's first time. They all had a ton of fun, and I survived as the only remaining family member on the ground, with only mild heart palpitations. 😉
We also had our very first beach day of the season, after church in the morning (a church that clearly shares my core values, as evidenced by the sign on their coffee cart), and a quick grocery store stop. We absolutely love living in Ottawa, and this beach (5 minutes from our house) is one of the many reasons why. 28C (84F) with blue skies and fluffy clouds was perfection.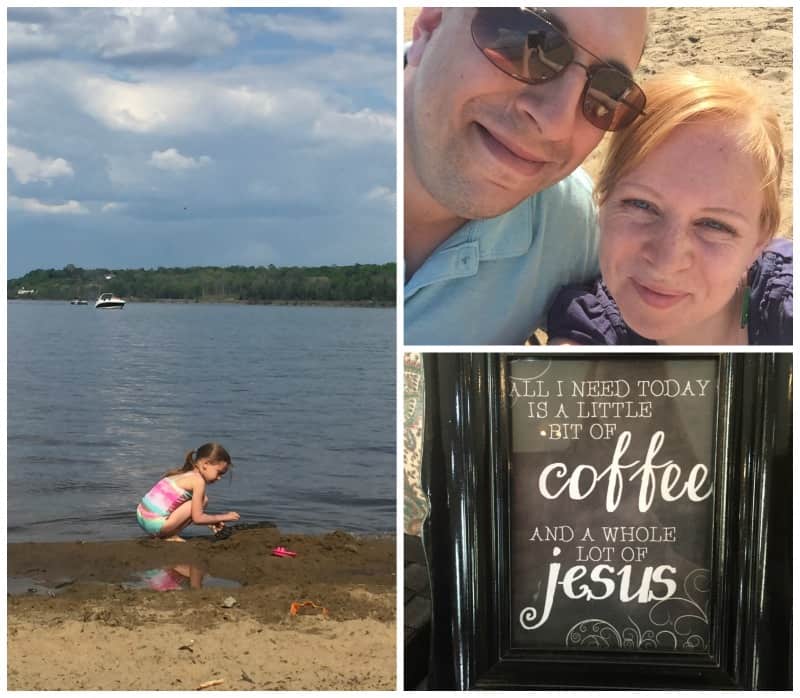 For your reading pleasure
How to Make Amazing Meatballs | Kitchen Stewardship
A Tiny Home by Choice in New York City | New York Times
40 Favorite Audiobooks for Kids | Modern Mrs. Darcy
Gut-brain Connection moves into MS Territory | Harvard Gazette
Coconut Strawberry Chia Pudding | Mommypotamus
From the Archives
One Year Ago: 25 Ways to Include Bone Broth in Your Diet (Other Than Soup)
Two Years Ago: 6 Ways to Promote Healthy Gut Bacteria in Pregnancy and Newborns
Three Years Ago: New Kind of Sexy
(By the way – have you signed up for my weekly emails yet?)
[convertkit form=4865004]
Hello Weekends are dedicated to the awesome R+H sponsors:
Plan to Eat, Eating at Home Should Be Easier
Taproot Farms (argan oil special offer for R+H readers, only through that link)
Redmond Trading Co. (my all-time favourite salt, clay, and more)
"Courage is what it takes to stand up and speak. Courage is also what it takes to sit down and listen."
– Winston Churchill
Affiliate links may be used in this post to recommend the things that I love. My opinions cannot be bought, and I only share stuff I'd recommend to my best friend.