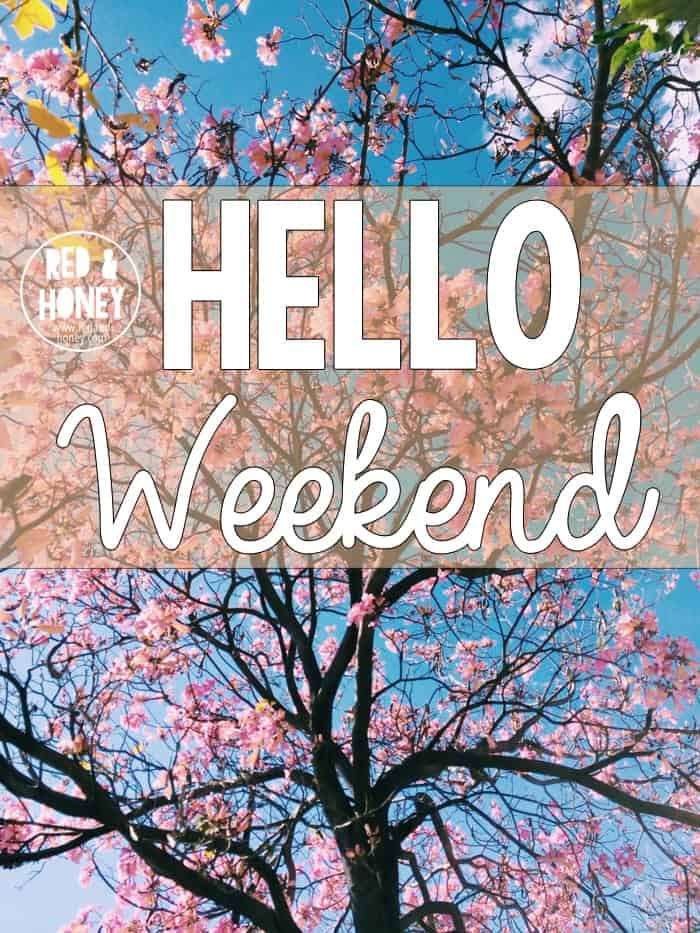 Happy weekend, everyone! It's a scorcher here – almost breaking records for heat in our area at this time of year.
(Side note: I'm not sure why I feel so compelled to talk about the weather in every HW instalment. Feel free to tell me to stop. I'm nerdily fascinated by the weather.)
We get possession of our new house in one month. Could I be any more excited? (Said in the voice of Ross Geller.) We've moved 12 or 13 times since being married 13 years ago, so yeah – stick a fork in me, I'm done. I absolutely cannot wait to have some permanence. I don't even know what it feels like to live in a house without plans to move.
I'm going to paint and nest to my little heart's content, and it shall be glorious!
What I'm Currently Reading
We gave this book to Aliza for Easter this year, and we are loving it. It's the one book she asks for every single night before bed, and I love the way it's written as if Jesus is speaking to the child, then coupled with relevant scriptures.
For your reading pleasure
15 Ideas for a Summer Staycation | The Humbled Homemaker
5 Minute Romesco Sauce | Pinch of Yum
Essential Oils Might Be the New Antibiotics | The Atlantic
26 Phrases to Calm an Angry Child | Positive Parents
Companion Gardening Beginners Guide | Don't Waste the Crumbs
From the Archives
One Year Ago: Everyday Tips to Keep Your Cool (5 Easy Ways to Relieve Stress Even on Your Busiest Days)
Two Years Ago: The Ultimate Guide to Reusable Menstrual Supplies
Three Years Ago: Teach Your Child Earth Stewardship by Planting a "Miss Rumphius Garden"
sign up for free weekly emails

Get behind-the-scenes info from Beth, the latest R&H article recaps, exclusive subscriber bonuses, and the occasional unbloggable confession. This stuff is exclusive to your inbox, baby! Get your name on the list now!
Hello Weekends are dedicated to the awesome R+H sponsors:
Plan to Eat, Eating at Home Should Be Easier
Taproot Farms (argan oil special offer for R+H readers, only through that link)
Redmond Trading Co. (my all-time favourite salt, clay, and more)
---
"And so with the sunshine and the great bursts of leaves growing on the trees, just as things grow in fast movies, I had that familiar conviction that life was beginning over again with the summer."
—F. Scott Fitzgerald, The Great Gatsby
Affiliate links may be used in this post to recommend the things that I love. My opinions cannot be bought, and I only share stuff I'd recommend to my best friend.
Latest posts by Tiffany Malloy (see all)