Well hello there, internetters! I accidentally didn't post a Hello Friday last week because I was busy having family movie night and stuffing my face with hubby's famous homemade cast-iron pan pizza – a Ricci family weekly tradition.
Okay, fine, that's only half true. I didn't publish a Hello Friday last week because I plum ran out of work time. Ahh, the ever-precarious balance between running this site as a job (which it is) vs. remembering that my family is still my number one priority. When the rubber meets the road, I sometimes have to choose family over work, and I kind of hope that's part of why you love me?
I don't want to ever be the blogger with a polished online presence, but forgets to live a life worthy of blogging about. In order to blog well, I need to live well, and live genuinely.
And, so do you. Whether you're a blogger or not, everyone presents themselves to the world in a certain way. Whether it's how you look physically, how you keep your home, or what you share on social media – we all curate our impression.
Are you living well? Are you living genuinely?
What's Making Me Happy:
I took my one thousandth Instagram photo this week. (You can find me here.)
I meant to make it something intentional to celebrate 1000, but I forgot and it ended up being a selfie of my girl and I. Perfect, actually.
I love Instagram for documenting the beauty in everyday life. The small moments, and the big ones. The bursts of color or beauty or emotion that catch your eye or stir your heart. The mundane bits of life that come alive when you see them through your appreciation glasses.
I resonated with much of The Nester's post last week: Why I'm Purposely Selfish on Instagram. There was some controversy in the comment section, though! I'm curious what you think. Let me know in the comments here if you have thoughts on that.
On to the Links!
I Went Paleo and Now I Hate Everything | PopSugar
Kendrick Lamar Goes to High School | NPR Video via FB
Child-Led Potty Training (A Stress-Free, Laid Back Approach) | The Humbled Homemaker (timely for me as my littlest is turning three tomorrow (GAH!) and we're hoping to be diaper-free soon!
The Pressure to Look Good | The New York Times
Summer Reading Lists, Part One (7-year-old Boy) | The Art of Simple
The Many Petals of Depression (5 Contributing Factors) | Natural Fertility & Wellness
In case you missed it, here's what was on R&H this week: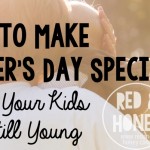 How to Make Father's Day Special While Your Kids Are Still Young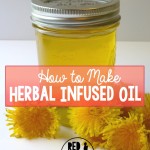 How to Make Herbal Infused Oil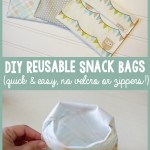 On My Kitchen Agenda This Week
The kombucha scoby that I was trying to revive went moldy. I'm bummed about that. I have one more scoby in the fridge, but I'm not hopeful. We'll see. If it molds too, then I will probably source a new scoby from craigslist.
My youngest turns three tomorrow, so I'm making cupcakes (with this icing!) and planning a family BBQ. We're keeping it low-key, as usual, 'cuz that's just how we roll around here.
I'm in the process of giving up gluten and dairy in order to better heal my adrenal fatigue, and although I'm already mourning the loss of butter from my life, I'm resolute and ready to do whatever it takes. Adrenal fatigue sucks.
Hello Friday Faves!
My in-the-moment favorite products, books, shows, kitchen/household tools, and beyond.
Reminder: Get 20% off your Melt massage course until this Sunday only! Treat your man to home date night idea that he won't forget.
Currently reading and enjoying this book: The Adrenal Fatigue Reset Diet. So far, so good!
And, I'm excited to give my big boy his birthday present: his very own backpack (if you follow me on Instagram, you may have noticed that he uses his sister's old pink cat backpack. I took a pic of what he packed for an overnight trip last weekend. It was hilarious.)
Hello Fridays are dedicated to the awesome R+H sponsors:
Plan to Eat, Eating at Home Should Be Easier
Taproot Farms (argan oil special offer for R+H readers, only through that link)
Blissoma Holistic Skincare & Apothecary
Melt Couples Massage Course, Simple Instructions for a Beautiful Massage
"You can't run through a camp ground. You can only ran, because it's past tents." 
*FYI: Affiliate links are used in this post to recommend the things that I love. My opinions cannot be bought, and I only share stuff I'd recommend to my best friend.
Beth is the creator here at
Red & Honey
. Mom of (almost) four, wife of one, and proud redhead. Sushi and tex-mex lover, fan of adventure, books, natural health talk, and pyjamas. INFP and Type 4 enneagram. Allergic to small talk. And, if you haven't figured it out already, #nerd. Read more posts by
Beth
.