Whoa, nelly! I missed a few weeks of Hello Friday, and I've missed it so much! Each time I went to get 'er done, life got in the way. Mostly the adrenally fatigued type of life. Well, I say a big ol' eff you* to Adrenal Fatigue (AF). Time to fight back and reclaim my life.
(That's about as salty as language gets around here, since my Nana reads my blog. Hi, Nana!)
I've got a big pile of happiness saved up for you in the form of eleven million tabs open on my browser. It's time to declutter those and share them here, where they were meant to live out their days in clickety-click bliss.
Oh who am I kidding? Eleven million open tabs on my browser is my jam. My (TWO SEPARATE) browser windows will always and forevermore be filled with a blessedly chaotic hodgepodge of internet awesomeness. Don't fight your true selves, peeps. There's sweet, sweet relief in embracing your browser tab addiction.
What's Making Me Happy:
– Warm weather. Thank-you, sweet baby Jesus, for warm sunshine on my skin. Amen.
– Hubs was away last week for six days and came home with a Multi-IFR rating (to be able to fly big planes in zero visibility. ie. cloud, etc.). The last and final frontier before starting the climb up the ladder of commercial aviation.
– I survived yet another long solo parenting stint. Go me.
– We roto-tilled (and by "we" I mean he worked the raging bull/rototiller, while I supervised) the heck out of a large section of our grass in our backyard. Then it was my turn to work: ready for planting! A veggie lover's dream come true. I'm already salivating at the thought of crunching a fresh carrot right from the earth, washed off by the hose.
On to the Links!
21 Epsom Salt Garden "Cheats" You Don't Want To Miss! | Best Plants
Crochet Helped Me Survive Trauma | Becoming Peculiar
Korean Artist Beautifully Illustrates What Real Love Looks Like | Pulptastic (Utterly captivating. Can't get it out of my head.)
How to Breastfeed Appropriately | The Huffington Post (An oldie but goodie. Worth sharing again and again.)
The Art of Being Apart | New York Times (as I look ahead to a life as a commercial pilot's wife, I found this article intriguing.)
Intuitive Introverts and the Need for Meaningful Work | Introvert, Dear
Homemade Finger Paint Recipe | Blessings Overflowing
Freezer-Friendly Homemade Fish Sticks | Don't Waste the Crumbs
On My Kitchen Agenda This Week
– Revive my kombucha after a long hiatus! I miss it terribly and I want to be drinking it daily as part of my Adrenal Fatigue healing process. I am considering using decaf tea because caffeine is terrible for the adrenals, and I need to also kick my coffee habit to the curb. Booooooo. 🙁
– Randomly, I feel like making an apple pie. I think I'm going to experiment with a grain-free crust recipe. I also need to get myself off gluten and dairy for a period of time, and I'm pretty much dreading it. Keeping my kids GF for four years was difficult! Restricted diets are hard, as anyone with experience knows too well. I'll keep you posted about the pie crust (probably via instagram – join me there?)
– This Creamy Green Chili Beef recipe is so delish, it only takes 20 minutes, and I haven't made it in a while (plus it's frugal because it uses ground beef). My whole family raved about it, so I want to make it again this week, before I reduce or cut the dairy from my diet.
Hello Friday Faves!
My in-the-moment favorite products, books, shows, kitchen/household tools, and beyond.
– My kids are entertained daily by one of these. A classic summertime staple!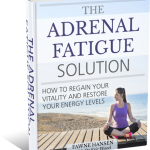 – I just finished reading this incredibly comprehensive, clear, and helpful book on adrenal fatigue. Highly, highly recommended: The Adrenal Fatigue Solution: How to Regain Your Vitality and Restore Your Energy Levels.
TV I'm watching lately: we're in the middle of The Good Wife on Netflix. I'm obsessed. We're also hooked on Scandal, but it's over for the season.
We're considering watching the upcoming season of So You Think You Can Dance, because we're nerdy mid-thirties parents with a combined negative eleven thousand percent sense of rhythm, and our only hope is to live vicariously through others. The jury's still out though, because the incident rate of spontaneous dance parties in our house explodes when we watch that show, and it's always a sight for sore eyes. I shamelessly love it. Hubs hopes the neighbours can't see in.
Hello Fridays are dedicated to the awesome R+H sponsors:
Plan to Eat: Eating at Home Should Be Easier
Taproot Farms (argan oil special offer for R+H readers, only through that link)
Blissoma Holistic Skincare & Apothecary
Redeeming Beauty Minerals: Because Beauty is More Than Skin Deep
"The lust for comfort murders the passion of the soul." – Khalil Gibran
*FYI: Affiliate links are used in this post to recommend the things that I love. My opinions cannot be bought, and I only share stuff I'd recommend to my best friend.