Happy Easter Weekend!
Today is Good Friday – a day of both mourning and hope. We mourn that our brokenness put Jesus on the cross, but have hope knowing that He is alive, and accomplished the incredible gift of salvation through His sacrifice. It's the most selfless love the world has ever known, and it's given freely to us, broken humanity. Pretty humbling.
And then there's the sillier side of the Easter Weekend, which meshes perfectly with my dorky sense of humor. You're welcome for this (if you haven't seen it already):
On to the Links!
Do Artificial Food Dyes Affect Behavior? | Wellness Mama
Favorite Poets for Children | Playful Learning
Freezer to Crockpot Chicken Fajitas | The Humbled Homemaker
Differences Between the Weston A. Price Foundation Diet and the Paleo Diet | Weston A. Price Foundation
Potato Skin Nachos | Kelly the Kitchen Kop
Top 2 Ingredients to Avoid in Shampoo | Don't Waste the Crumbs
100 Places That Will Give You Free Stuff on Your Birthday | The Penny Hoarder
And from the archives here at R+H, I'm dusting off this old post on cold remedies because I came down with a stupid cold yesterday. Boo humbug. Optimist that I am, however, I did manage to find a silver lining to my kleenex box companion. Check it out on Instagram and judge my weirdness with your own two eyes.
On the kitchen agenda for this weekend:
Another batch of the Spelt Banana Muffin recipe I developed this week. It's delish! If I can get them to be a little fluffier, I'll share the recipe soon.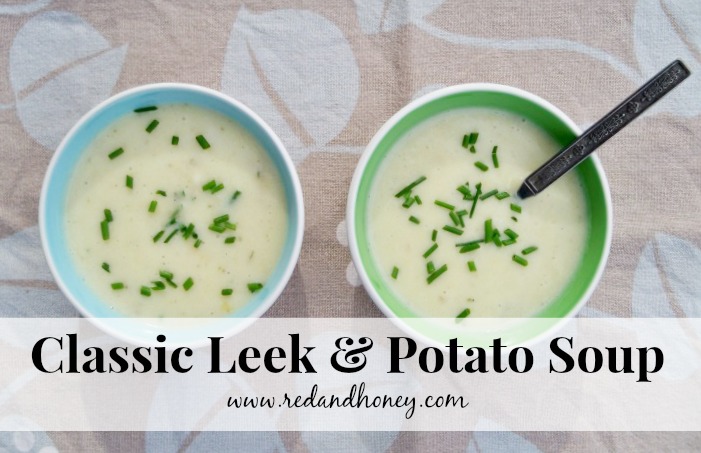 Soon enough it won't really be soup weather anymore. I love a good pot of soup… but I love summer more, so I'm not too broken up about it. This weekend: Potato Leek Soup. A month from now? We'll be BBQ'ing up everything in sight and slapping a side of fresh local veg on every plate. Oh, mercy. I'm salivating. I have such a crush on food. Yummaaaaaaahhhhh.
Ok, before this devolves into something embarrassing, let's end it there.
Hello Fridays are dedicated to the awesome R+H sponsors:
Heather McKillop, Norwex Consultant (see my review of Norwex here… I LOVE the stuff!)
Plan to Eat
Taproot Farms (argan oil special offer for R+H readers, only through that link)
Blissoma Holistic Skincare & Apothecary
"There is a crack in everything. That's how the light gets in." Leonard Cohen