[ezcol_1third]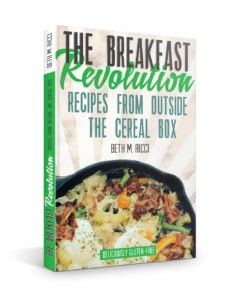 [/ezcol_1third] [ezcol_1third]
[/ezcol_1third] [ezcol_1third_end]
[/ezcol_1third_end]
We hope you enjoy your eBook(s). If you purchased the Naturally Sweetened Treats, or Winter Soups eBook, and wish to purchase The Breakfast Revolution for 20% off, please click below, and then enter the coupon code "BUYBOTH" as you go through the online checkout process again.
If you have any questions, please feel free to contact us at:
[email protected] (dot) com
** Note:  You will receive an email with a link to download your eBook(s). Please be aware that in some cases the emails are caught by a spam filter. Please check your spam folder if you do not receive an email with your download link shortly. Also, be aware that Gmail has two different folders – Spam and Junk Mail – often the emails can be found in the Spam folder. **
I'm Beth. I created Red & Honey because I'm obsessed with the wild art of wellness.