September 7th, 2011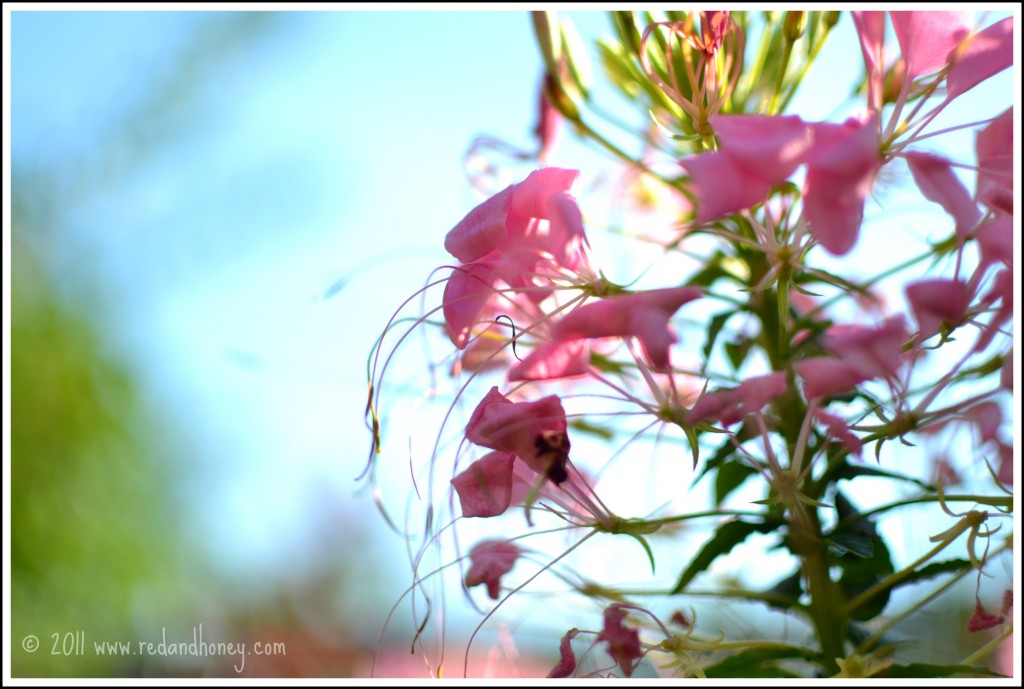 An excerpt from one of my recent posts:
What did you see that was beautiful today?

I am a firm believer that there is beauty all around us, every day. Billions of Christ-image-bearers all walking around on this earth, scratching out our existence with art and truth and just trying to do our best. Art is painting for some, and for others it's baking bread. Sometimes it's flying airplanes with every ounce of God-given talent and passion, or heck, maybe even scrubbing toilets or mopping floors. Art is doing what moves you, and injecting your soul and passion into it. Art is lovely and beautiful, and art is a universal language.

We are bearers of the image of the Creator God. Let your soul bear His image well. Let your passion slip out and into the world, and the world will become a better place for it.
I've been inspired lately to perhaps become brave enough to take the sacred title of artist upon myself, and to wear it proudly.
I am an artist. 
My life is my canvas.
Sometimes you need only step out into your backyard to find art and beauty (my mother-in-law's backyard is a perfect example, as seen above). Other times, finding beauty requires eyes that see beyond the obvious. I want to celebrate and intentionally notice the beauty all around me in my daily life. I've decided that I'm going to make it a regular thing around here – every Tuesday I will post on the subject of Art & Soul. I hope to inspire you to see the art in your own life, and to create art on a regular basis through whatever it is that makes you passionate. It may be in the form of photography, poetry, soulful writing, a baking/cooking post, or an observance of the art weaving through the everyday bits and pieces of daily life. It may be a spiritual lesson, a life lesson, or a personal growth. It may even be a simple beholding of a beautiful moment in time that may have been otherwise missed had you not been awake with eyes to see it.
 If it makes you passionate, then it becomes art, and that, my friends, is a beautiful thing.
Today, I see art in the vibrant and beautiful colours of the last flowers of the summer in a tiny garden paradise in the middle of a city of millions. Summer tips its hat to autumn as the crisp air slides in with no fair warning, and its spidery fingers grip onto the last bits of a season of lush growth. Golden beauty and cardigan sweaters march into our days, invited or not, and though we cling valiantly to summer's last hurrah, even the most warm-weather-loving among us must concede to the beautiful change in seasons that is inevitable, and gracious in its beauty. The cycle of the seasons marches on and we are swept away in art and a soul bursting with light and colour.
Join me here next week to observe art and soul again in the life around us? And if you might feel so inclined, please do write an Art & Soul post of your own and leave a link in the comments. I'd love to be inspired by you too!
2 Responses